Inspiring pupils of all ages
Richard feels proud and privileged to be able to share his experiences with young people of all ages.  In an increasingly transient society Richard is passionate about giving kids and students an alternative direction or focus to their learning or life experiences.
From assembly talks to longer-term projects and from geography to literacy, sharing his experiences is an important and rewarding part of who Richard is.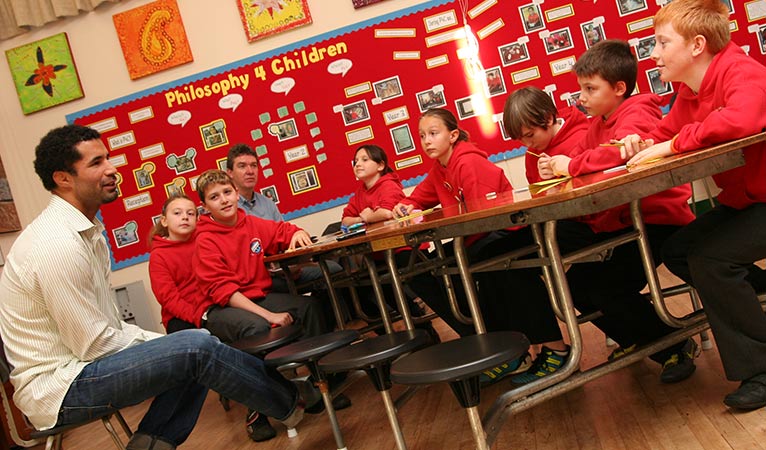 Honorary Lecturer at University of South Wales
Richard is proud to be an honorary lecturer at the University of South Wales working within the curriculum in a number of departments to improve the student experience through applied learning.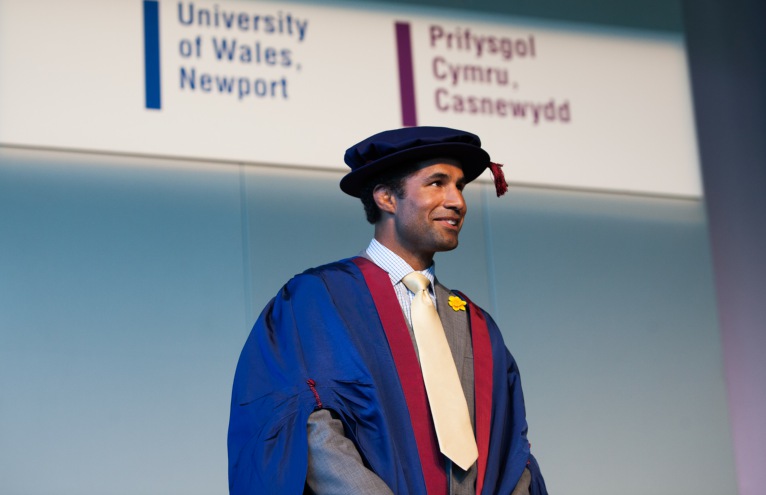 Education Case Studies
Casllwchwr Primary School
Read Casllwchwr Primary School's literacy magazine on the 737 Challenge
Richard's story is a perfect one to inspire the children to improve their all round standards of literacy. His visit to Casllwchwr Primary was a truly memorable and fantastic occasion. The positive impact he made on the children that he met and answered questions to is genuinely immeasurable and is another wonderful outcome from his brave decision to undertake the 737 Challenge in the first place. Stories such as Richard's provide a unique opportunity to engage children with literacy and improve their skills. Their project on Richard was an incredible academic success and one that all involved will never forget.
Hereford Cathedral Junior School.
Read Hereford Cathedral Junior School's full case study.
It is not always easy within a school to sustain interest in an event of this kind but such were the inspirational qualities of Richard that both children and parents followed his progress avidly and, when news that he had successfully reached the summit of Everest was announced to the assembled school, the children spontaneously burst into a round of applause. As we learnt about Richard's journey from injury and the end of one dream to the beginning of a new one, as we shared with him in some of the highs and lows of that journey, and as we celebrated with him at its successful conclusion, the lesson was there for all to see, that we don't really know what we can do until we try.
Lakeside Primary School
Inspired by Richard, Lakeside staff and pupils engaged in their own physical challenge and fundraised along the way.
Read about what they did here.
Our staff and children took on various physical challenges. We decided that the children in the infants, juniors and staff would each try and reach 250km by doing some form of physical activity over the half term. Children completed some of the activity in school but were encouraged to walk, run, swim, climb and cycle over the holidays, getting sponsors off family and recording the distances travelled in a booklet, provided by school. Richard's first visit to the school told us all about his challenge and motivated the children to complete the fundraiser. The second was to say thank you and present T-shirts. Both visits were fantastic and highly enjoyable for both pupils and staff. We can't wait to have Richard back again at Lakeside."
Ysgol Gymraeg Cwmnedd School
Read the case study from Ysgol Gymraeg Cwmnedd School here.
This involved work across literacy, maths, art, history and science.
Richard's visit to Ysgol Gymraeg Cwmnedd is an occasion that the children will carry with them always. He was inspirational - as a person and in the story that he told. I have rarely, if ever, seen children so engaged.
Watch Thomas and Mille's film on Richard using Puppet pals app.
View more images from Richard's visits to schools and institute of Educations.