Richard announces partnership with James & Jenkins Subaru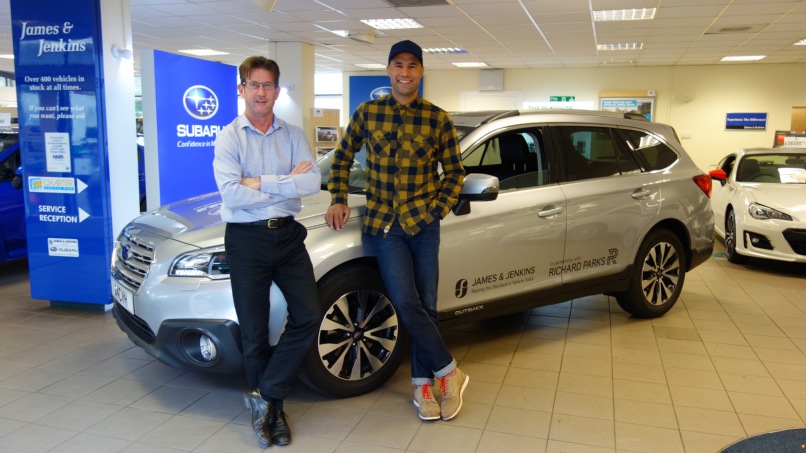 Richard is thrilled to announce a new partnership with James & Jenkins Subaru Cardiff.
James and Jenkins are a family owned dealership in Cardiff, Wales specializing in Subaru whilst offering a wide range of vehicles sales. The team at James & Jenkins pride themselves on the excellence of their staff, personal approach to service and social impact within their community.
The new partnership will see Richard driving a Subaru Outback. With Symmetrical All-Wheel Drive, it is the 4x4 that invented the estate crossover genre.
"It's wonderful to have a new driving experience and I am already loving my new Outback", stated Richard. "It's the perfect balance of genuine off-road adventure capability, design and safety to transport me and my equipment to the wildest terrain. There are 4x4 estates and then there's the Outback - pioneer of the 4x4 cross over genre! Great for world record expedition training and family adventures." 
Although Richard has a global profile working with organisations all over the world, he is passionate about serving his community at home. James & Jenkins share his passion for investing in Welsh communities and are proud supporters of multiple sporting grass roots and school initiatives around Cardiff.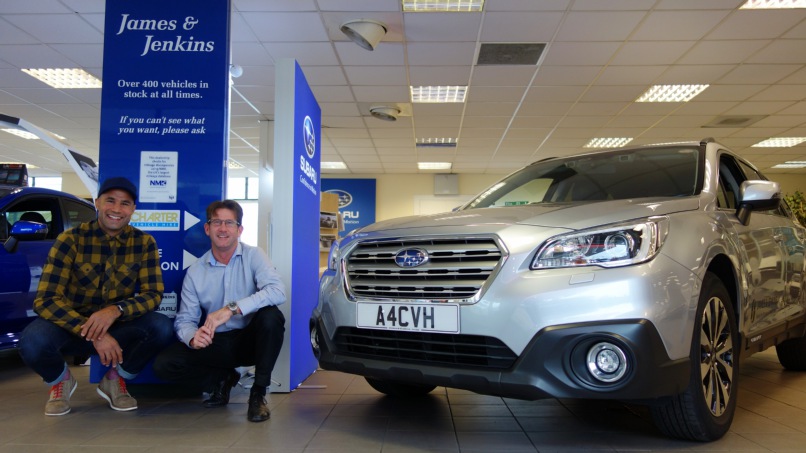 "I met Mark whilst working with Snow Sports Wales at the Welsh Alpine Championships in Champery, Portes du Soleil," added Richard. "It was immediately obvious that we shared the values, commitment to excellence and passion to serve our communities...not to mention our love of mountains and the outdoors!"
"James & Jenkins will supply my Subaru and join my team of international partners powering what I do. Enabling me to drive to the most remote corners of Wales and beyond as part of my training for my next world record expedition, to inspiring and engaging the next generation of young boys and girls as I drive throughout the country for my school's programme."
Mark James of James & Jenkins stated; "We are exceptionally proud to be Richard's new official vehicle partner. Richard is a fantastic ambassador for Wales and the outdoors and we are thrilled to be supporting Richard, showcasing our range of Subaru's here in Cardiff. We're excited to support Richard as he trains for his next expedition, helping him to continue to inspire others to take on their own adventures."