Richard Parks launches new partnership with Techniquest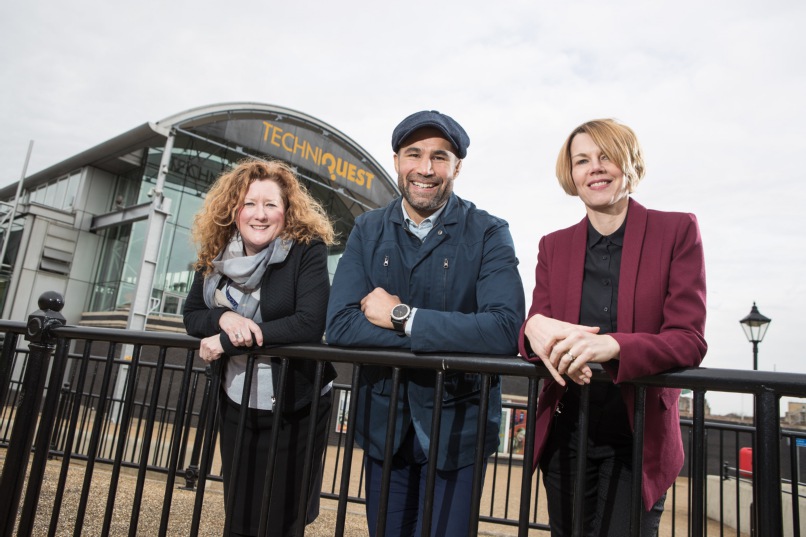 Richard Parks launches new partnership with Techniquest spearheading a new individual giving campaign.
Extreme environment athlete Richard Parks will work collaboratively with Techniquest over the next three years inspiring new generations to discover science through his world record expeditions. Richard first role as Techniquest's Ambassador is supporting the new individual giving campaign for educational charity Techniquest.
Richard first made history becoming the first person to climb the highest mountain on each of the world's seven continents and stand on the North and South Poles in the same calendar year, completing his world first 737 Challenge in under seven months. For almost a decade Richard has developed and executed world first expeditions in the furthest corners of our planet at the cutting edge of performance and research, working with students and organisations using his experiences, both negative and positive, to empower an adventurous mindset and develop critical thinking skills.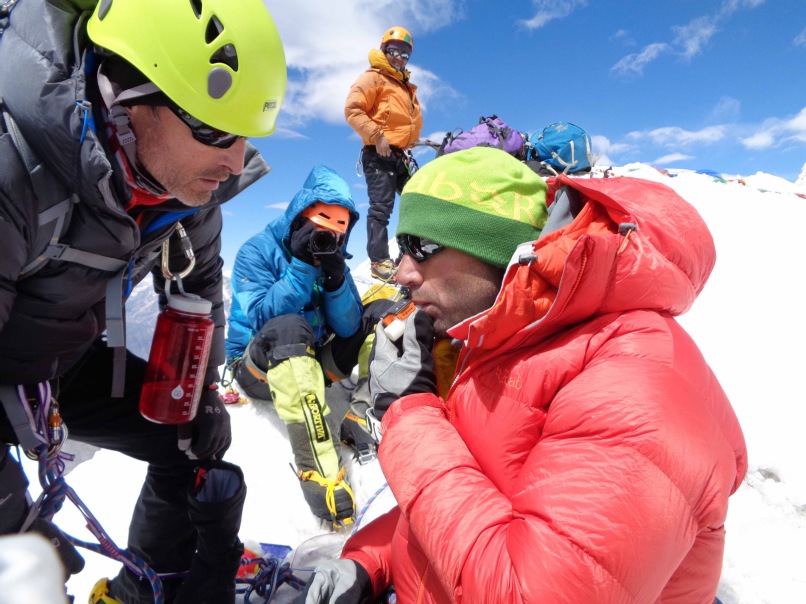 Above: Richard on a recent expedition, Project Everest Cynllun. Header pic: Richard alongside Techniquest CEO Lesley Kirkpatrick and Head of Fundraising Clare James.
The former Wales international rugby player, turned extreme environment athlete, has been an advocate for science learning stating; "Pioneering science and research are critical to the success and safety of my expeditions. Whether it's using state-of-the-art facilities and working with scientific experts in order to push the boundaries of human performance or developing bespoke gear capable of operating in hostile environments."
Richard is proud to support the individual giving fundraising campaign for Techniquest as it embarks on a mission to generate over £5m to radically transform its science discovery centre in Cardiff Bay.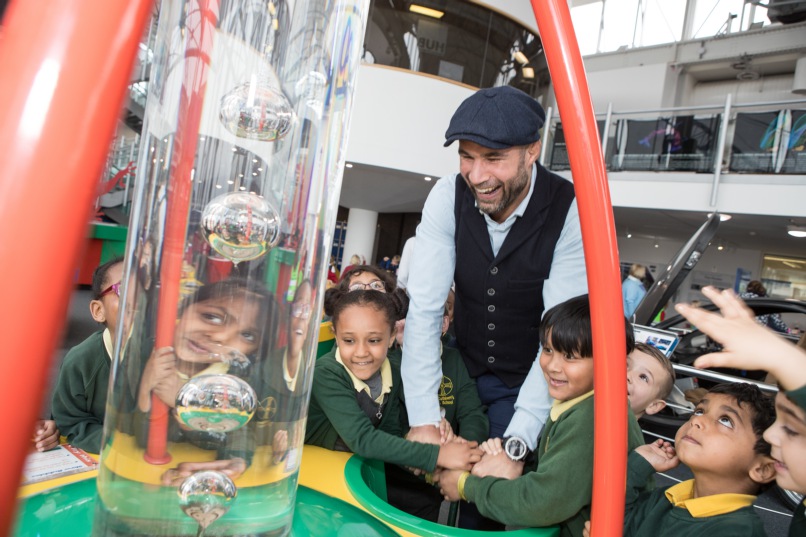 This next evolution of Techniquest will not only encompass an extension of its current building on Stuart Street, but a repositioning exercise to extend and diversify its audiences.
As part of this journey, Techniquest is launching its individual giving campaign to generate public interest and increased public support for its ambitious plans.
Richard said: "I'm proud to be partnering with Techniquest on its exciting adventure to become the Science Capital, embedding science into Welsh Culture, and to be an ambassador for its new individual giving campaign."
He added; "I live just a stone's throw from the centre and have many fond memories getting lost in the wonder of Techniquest on school visits….and also even more recently as a grown up! I'm proud to work with such a pioneering and global organisation serving both Wales and my community here in Cardiff Bay."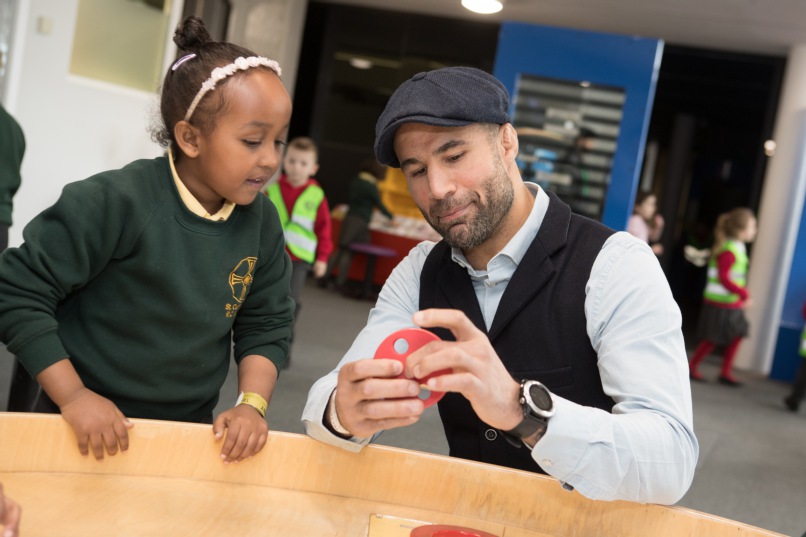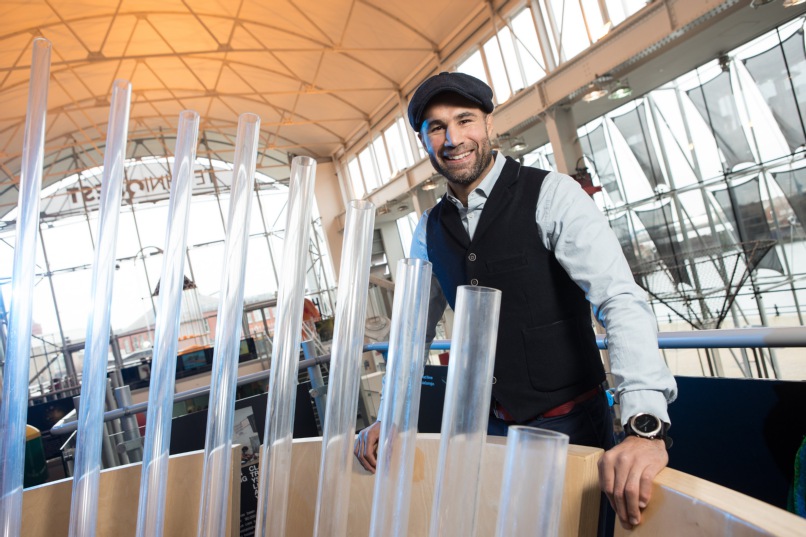 As a charity, Techniquest relies on a range of funders to support its mission to create a scientifically literate society and as it embarks on this new journey to position itself as The Science Capital creating a contemporary STEM (Science, Technology, Engineering and Mathematics) hub.
Lesley Kirkpatrick, CEO of Techniquest stated: "The latest science innovation underpins Richard's expeditions, so he understands the importance of our work and it's obvious he shares our passion to inspire and empower young and older through science."
"We have ambitious plans to expand our science discovery centre and diversify our audience base. Techniquest is known as a great venue for school trips and a place to take the kids, but we want to be known as a great venue, no matter what your age. Our plans will see us extend our offering, making science accessible to all and inspiring the public to think differently about STEM."
"In supporting Techniquest through individual giving, the public will have a stake in our exciting new adventure, while also ensuring that our important work within the STEM sector in Wales continues for future generations. We're excited and proud to be working with Richard to diversify our audience and income streams ensuring that Techniquest becomes self-sustainable in the future."