Extreme Wales with Richard Parks is back!
Extreme Wales with Richard Parks returns to screens next Wednesday with three more adrenaline-filled adventures in Wales, tackling the most extreme environments that his homeland has to offer and showing off its most stunning and wild landscapes.
The new second series follows the success of BAFTA Cymru nominated series one. Last week nominations were announced for the 2017 British Academy Cymru Awards that saw Extreme Wales with Richard Parks nominated for two categories – Presenter and Photography Factual.
 
Richard has been busy filming series two over the summer and in the first episode of Extreme Wales on Wednesday, he sets off on a three-day wet and wild coastal adventure off the Pembrokeshire coast at St David's Head.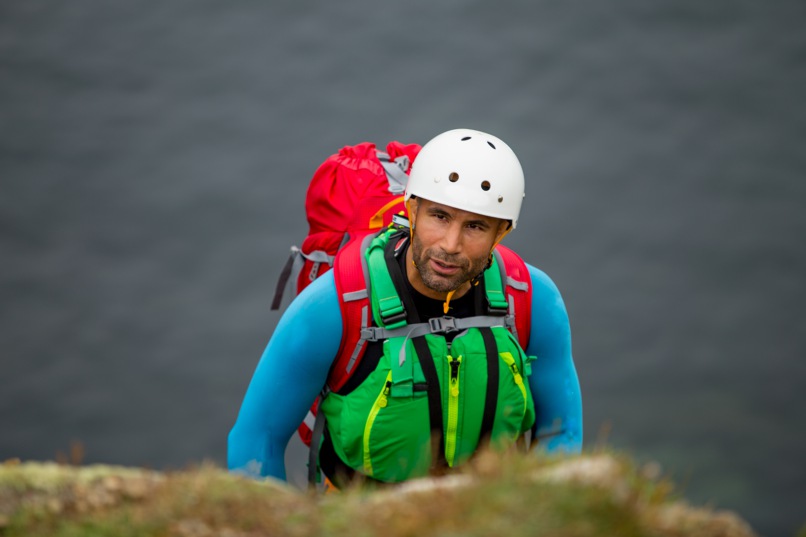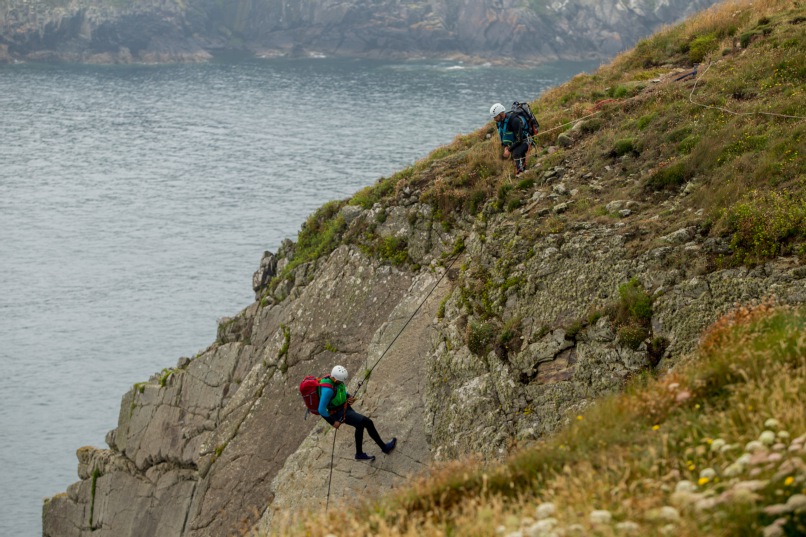 He climbs, scrambles and wild swims the inter-tidal zones of the peninsula on a "coasteer" - through the very rocks where the sport of coasteering was first invented, and tackles the wild waters of the Ramsey Strait by kayak - weathering the storms that the Atlantic throws at him. Along the way, Richard meets up with people for whom adventure, the sea - and these special rocks - are a way of life.
 
Also during the new series, Richard takes on a self-supported off-road cycling expedition from east to west Wales, from Offa's Dyke to Barmouth via the Cambrian Mountains before taking to the skies in the final episode for an epic south to north Wales aerial expedition by paramotor.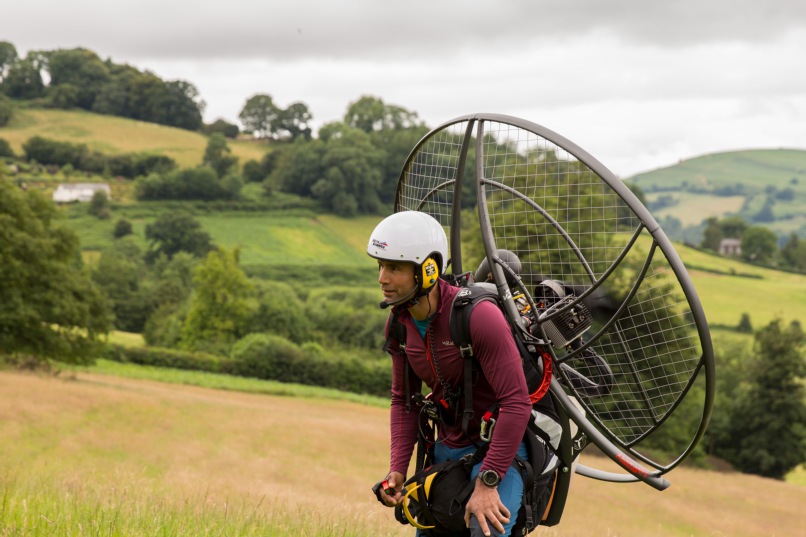 Richard stated; "What excites me about this series is that each episode is an expedition and journey.  As with all adventures, they serve some tough challenges to overcome along the way, such as the Atlantic Ocean's swells, an almost zero visibility summer day on Cadair Idris! and the mental mountain of learning to fly a paramotor. But it's been so much fun and a privilege to see Wales from some completely new perspectives for me. There's even no hiding for the One Tribe production team too, as they're front of my camera from time to time! I can't wait for everyone to experience series two and share my journeys through the wonderful and wild landscapes of Wales!"
Your TV Planner
 
Wednesday, September 13th – Episode One: Extreme Coast
BBC One Wales, 7.30pm
 
Wednesday, September 20th – Episode Two: Extreme Cycle-trek
BBC One Wales, 7.30pm
 
Friday, September 29th – Episode Three: Extreme Skies
BBC One Wales, 7.30pm
 
Series two will also air on network BBC Two later in the autumn.