Final Jungle Ultra Blog - A look back at Richard's time in Peru
Hi guys!  I got straight off the plane from Peru in to a busy week of Project X planning and meetings, I'm just resting up now after the Jungle Ultra.  This was the third big training event of the year and the one that I was least looking forward to. 
After climbing Carstenz Pyramid in my 737 Challenge I vowed never to go back in a to a jungle again but following a conversation with the Zig Zag guys (Zig Zag are the production company filming my Channel 5 series) we chose this as my deprivation training in preparation for Project X.
I use deprivation training to make me mentally tough and more resilient and it just means training in difficult conditions or when I least want to.  To add to my nerves and not wanting to go, I had serious concerns with my achilles in the month between the Yak Attack and the Jungle Ultra.  I worked tirelessly with Nicki Phillips (my Sport Wales physio) day in, day out to strengthen my achilles and get myself ready to complete in the 230km/142m race, but the gamble we ran was that I didn't do huge miles before the race having confidence in my aerobic capacity to get through it.  The challenge for me for this time was never getting through it, the challenge was getting through it in one piece and getting through strongly so I could build on this and move forward instead of manage injuries or take a step backwards off the back of it.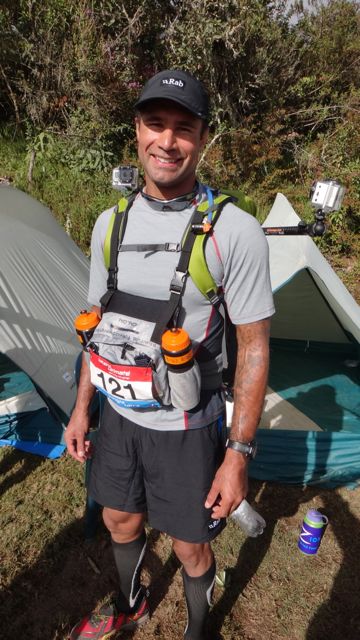 I am really excited that you'll all get to see for yourselves just how tough and amazing this race is and all the horrible grizzly bits will be there for all to see when my Channel 5 series comes out next year.

Richard's race results - stage by stage:


Stage               Position             Time




1                        21                        05:37:00




2                        17                        05:04:00




3                        18                        06:53:00




4                        17                        08:18:00




5                        13                        13:11:00




Overall Position: 13th




Overall Time: 39:03:00




Pictures copyright of Richard Parks & Martin Paldan.




You can find out more about the Jungle Ultra race here.