Jungle Ultra Blog - 30th May
Blog at the end of stage 3, beginning of stage 4
Hi Guys.  A super tough day yesterday.  Lots of river crossings but two big ones, one chest deep!  Starting to feel it now, legs are blown.  My feet are in reasonably good shape relatively to some of the other guys, but I'm struggling with chaffing and the beginnings of a crotch infection which I made super sore this morning having to pull my shorts form the dried scab overnight!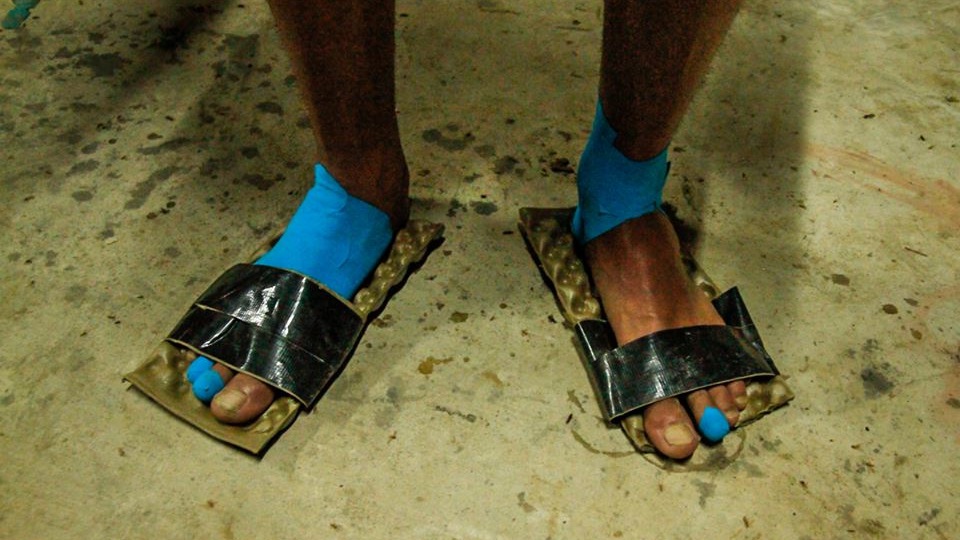 Rich makes some homemade flip-flops
It's great preparation and training for Project X.  The most challenging thing is knowing what my body needs...water, salt, sugar or food.  I'm good at listening to my body, but this environment is alien to me and proving really tough to perform in but everyone is struggling so I'm not alone!
Have a top day guys!
Overall time: 35:52:00
Pictures courtesy of www.beyondtheultimate.co.uk