Parks all set for Jungle Ultra
As Richard Parks steps up his preparation for his next world first project, tomorrow will see him begin the Jungle Ultra in Peru.  A 230km/142 mile race of tough jungle trails, mountain roads and village tracks leading their way down from 10,500ft in the Cloud Forest to Amazon Jungle below.
Richard will face humidity levels of 100% and an average temperature of 30°C in Peru, whilst carrying up to 13kg of kit and supplies.  As well as the tracks and trails of the jungle, Richard's distance also includes over 70 river crossings, requiring zip wires, boats, ladders and simply wading through water to make it to the other side.
The race is split into 5 stages.  All of the competitors will be sleeping in hammocks amongst the natural setting of the rainforest camps along the route.  Each stage varies in distance but by far the most demanding is the infamous "Lull", a relatively short 36km, but a distance that represents what many have described as the toughest stage of any footrace.  The longest stage of the race is the final 92km "Long One", which includes over 50 river crossings, 1,500ft of incline and 20km of thick jungle.  All this makes the Jungle Ultra a truly adventurous and challenging event.
Richard has been acclimatising in Peru over the last few days, fully immersed in prehab with Sport Wales physio Nicki Phillips who has been putting Richard through his paces on the steps of Machu Picchu.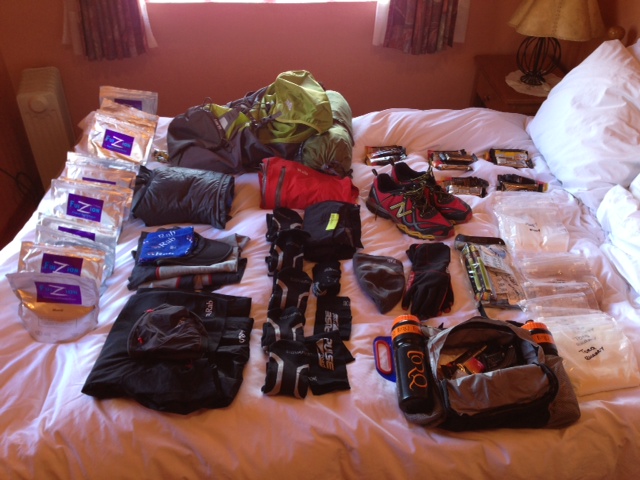 RICH'S KIT LIST



New Balance 710 trail running shoes.


Sigvaris performance socks and running shorts.


I'm taking 5 pairs of Sigvaris recovery and performance socks – 1 for each day and 2 pairs of Sigvaris shorts so I can always have a dry pair.


Rab MeCo 120 short sleeved and long sleeved Rab woollen tops – because they are breathable and quick drying and comfortable next to skin.


2 pairs of Rab trousers – Torque Pants plus waterproof Kinetic Pants.


Rab Demand pull on top and I have got a Rab Alpine pull on top.


I'm also taking my Rab Generator vest and I am taking a pair of lightweight Rab MeCo gloves.


Podsacs 30L Rucksack.


Fuizion freeze dried food, which I used in Antarctica – I have another 5 days of curry updates ahead!


I am using Torq energy and recovery supplements and Torq gels and bars.


5 Firefly recovery aids – one for each night.


Ortlieb waterproof duffles to transport my gear.


Lightweight Sony waterproof camera.


If I could I would take Nicki in my rucksack I would! But I can't!


I'd also like to thank Andrew from Ace feet in Motion who made my orthotics especially to manage my Achilles for the race.



You can follow the Jungle Ultra Race on Twitter and Facebook and Richard will updating when he can from the jungle.  You'll be able to read his blogs here at www.richardparks.co.uk and follow his progress on Twitter and Facebook.