Yak Attack Blog - Pre Race - 28th February 2013
Hi Guys, Namaste from Nepal! One more day before the start of the Yak Attack!  It's been a busy few days in Nepal since arriving on the 21st acclimatising, recovering, having treatment and filming.  Once we got to Nepal it was quite a quick turnaround, 1 night in Kathmandu and then an early flight in to Lukla.  I put my bike together and cycled to Monjo, then I wasn't allowed to take my bike in to the national park, so we trekked up to Namche at 3,450m/11,318ft.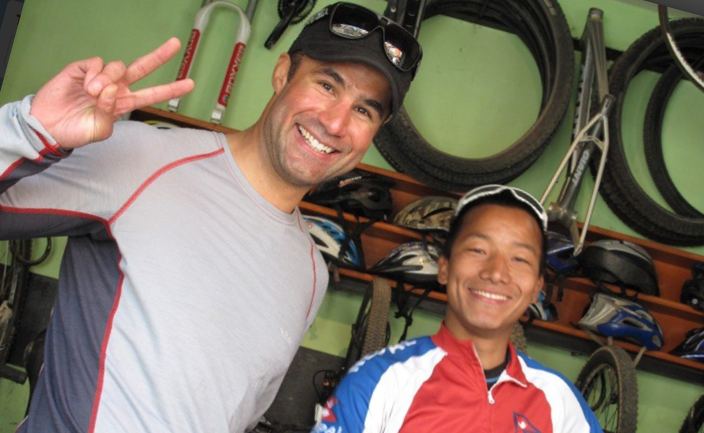 I am excited!  I feel stronger every day..wish I had another month before the race!  I have worked really hard with Nicki to recover in such a tight turnaround from Antarctica, I am confident I have done everything I can, the last 24 hours have been really good, had a really good ride today which was also symptomless which is also good.
Being back in Nepal is really awesome.  It's a special place to me, to be here for something different is cool.  I'm feeling mixed about the race, excited, a little anxious and apprehensive because there are so many unknowns in this project.  Normally at this stage I have prepared for all eventualities and am totally dialed, but my physical strength is still an unknown because of the coping strategy I have adapted to recover…lots of unknowns but I am really excited, it's a cool event, one of the toughest mountain bike races on the planet and I am excited to be part of it.
I've had a look at the stages, have put my co-ordinates in my gps, it's hard to take anything from that though and having spent some time with some experienced riders already I have a bit of an insight in to what to expect.  I have a rough idea of what it is going to be like but the conditions can change over night here so it's just a case of taking one day at a time and doing my best, bit of a cliché but true!
Night guys!