Antarctic expedition ends for Richard Parks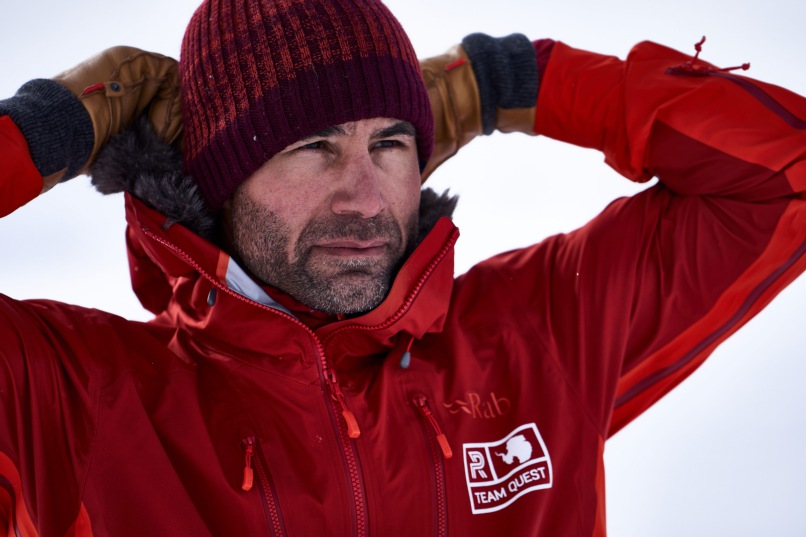 Richard Parks' expedition to ski solo, unassisted and unsupported from the coast of Antarctica to the South Pole has been cut short, ending prematurely on day 17 after skiing for 492.2km/306miles.
As reported yesterday, Richard's body was starting to show significant strain following two weeks of pushing hard to keep within touching distance of the solo coast to pole world speed record in some of the worst weather conditions this region of Antarctica has seen in years. 
Run down, exhausted and in a lot of pain, Richard also had the warning signs of a cold injury in his left foot which caused him to stop skiing on day 14, take a day off and once again stop skiing yesterday, on day 16 of his expedition. 
Following further medical advice from doctors at ALE (Antarctic Logistics & Expeditions) in Antarctica, and discussions with his team, Richard has decided to end his expedition to prevent the risk of further cold damage and a potential frostbite injury and further complications to his health.
"It's been a difficult decision, my mind was so willing to carry on and make it to the pole regardless of any time I might post, but my body just has nothing left", stated Richard.
He added: "Obviously I am very disappointed, I am frustrated, but equally this is what I do now and the nature of these expeditions. Part of trying to achieve big ambitions is the uncertainty and hostilities in these environments. I'm a bit more philosophical about these things now. I am confident I can look myself in the mirror when I come home. I did the best I could, I prepared well and I performed well out here."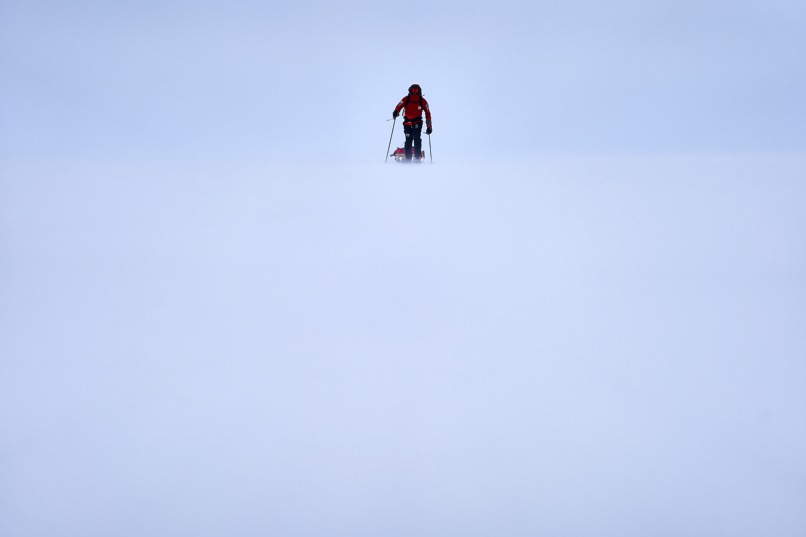 The premature end to his expedition marks the fourth solo, unsupported and unassisted expedition to fail to reach the South Pole in a season which has been dubbed by polar journalists: 'to quit or not to quit'. Not one solo expedition has yet reached the South Pole via the Hercules Inlet route this season, in what has seen some of the worst weather conditions and heaviest snowfall Antarctica has seen in years.
TIMELINE OF EVENTS 
Richard started his expedition to ski solo to the South Pole 17 days ago on Tuesday 18th December.  His aim was to challenge Christian Eide's incredible world record of 24 days and better his own British record of 29 days, which Richard set in 2014 when he became the second fastest person in history to ski solo, unsupported and unassisted to the South Pole, and the only person alongside Norwegian Eide to ski the journey in under 30 days.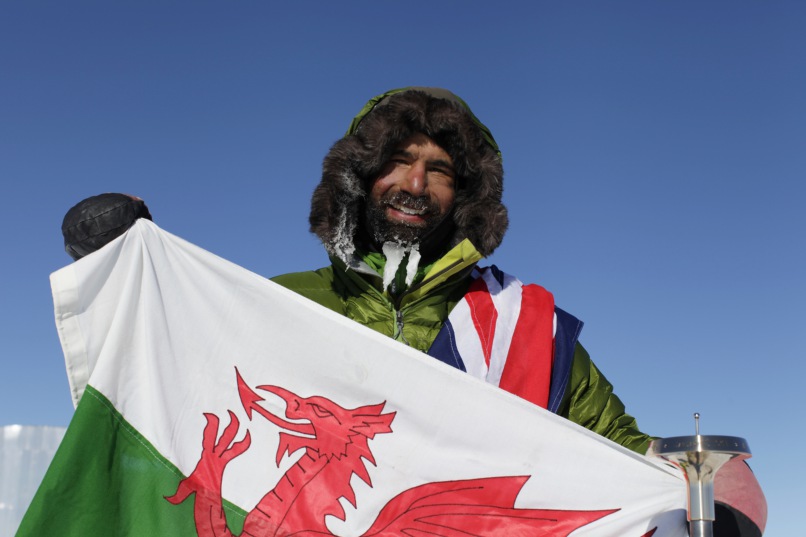 Richard at the South Pole in 2014, sealing the British record.
Despite starting in some of the deepest, soft, wet snow west Antarctica has seen for a decade, Richard managed to keep within touching distance of the world record for the first 9 days and by day 13 had notched up 481.3km/299 miles averaging 37km a day.  This hugely impressed everyone following, including Antarctic expert Steve Jones, from Antarctic Logistics & Expeditions, who stated on 21st December: "He's done exceptionally well. Every day has to be a really big day regardless of the conditions to stay close to that world record".
The effort Richard was putting in to ski big kilometers each day in such poor conditions was nothing short of herculean: "Richard had been working at nearly maximum exertion levels for long periods to get through those conditions", stated his performance director, Professor Nicola Phillips OBE. Nic added: "He's basically been skiing the time equivalent of 2-3 Alpe d'Huez stages at the Tour de France every day, for two weeks!" 
Richard was feeling every sinew of the effort. On day 3, 20th December the snow was knee deep in some areas, and pulling his 55kg pulk was "Like a weightlifting exercise for the best part of 12 hours". Three days later on day 6, Richard took 2 hours off to cry in his tent in despair after another brutal meeting with the soft snow. On Christmas Eve, Richard reported "Forget my pulk, it'd be easier to drag the sofa in these conditions under foot!"
The freak weather during this season's Antarctic expeditions will not be forgotten in a hurry. The bottom of the world saw 10 times the amount of average snowfall in Antarctica just in the last week, and snowfall had been heavy long before Richard even started.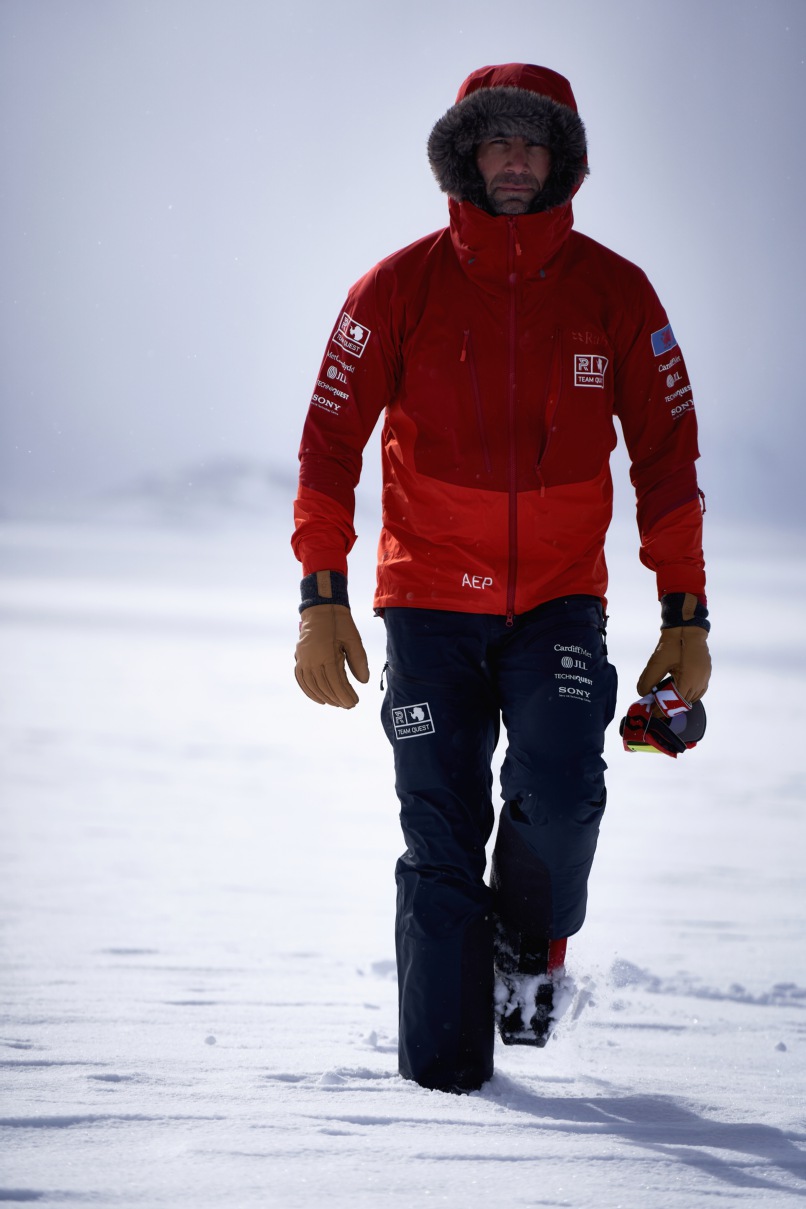 The deep snow which has plagued skiers. 2018 Pics: @HamishFrost
This unforgettable season will be remembered for a while. Aside from the incredible success story of Colin O'Brady and Louis Rudd's race to complete the first solo, unsupported traverse of Antarctica, a different expedition to that of Richard's - not one other solo achievement has come from the bottom of the world. So far, nobody has completed a single solo journey from the Hercules Inlet route on the coast of Antarctica to the South Pole. 
Colin and Louis took the shorter route to the South Pole from the Messner start to enable them the best chance of continuing past the pole to complete a traverse. The Messner start is 210km shorter than the Hercules Inlet route to the Pole. To date, 3 of the 6 other adventurers who have also started from Hercules this season have had to abort their expedition early. Italy's Danilo Callegari, Canadian Laval St Germain and American Eric Larsen have all succumbed to Antarctica's marshmallow snow, 3 skiers remain in the field.
What has shone through from the gloom of Richard's struggles is recognition for the incredible effort he put in trying to keep within the world record and the determination he showed to ski big miles.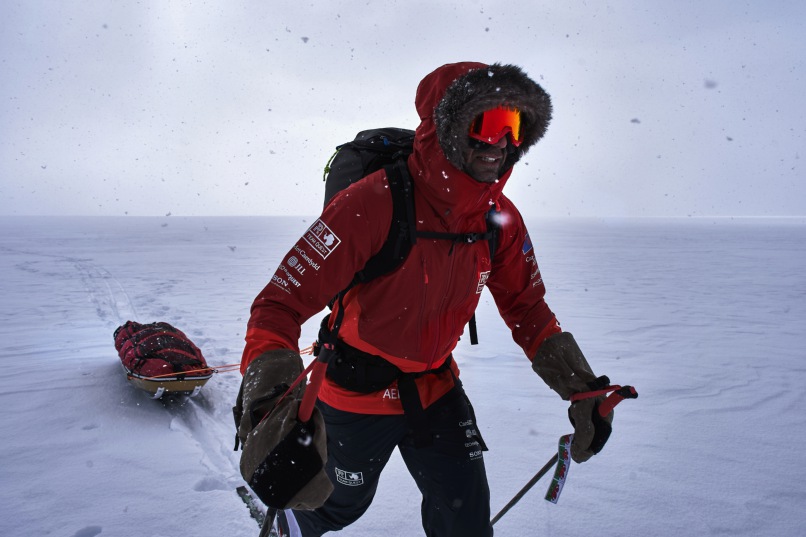 Richard's Team Quest expedition had a second aim: to provide learning opportunities for both young people and business leaders, using adventure to inspire them to have the courage to think beyond boundaries. Lesley Kirkpatrick, CEO from Welsh science and discovery centre Techniquest believes he has achieved just that: "We have been on the edge of our seats following Richard's incredible journey", she stated. 
"He is a massive inspiration to us all and we are extremely proud of everything he has achieved".  She added: "The expedition may have come to an end early, but Richard's experience still provides us with significant learning opportunities to inspire our audiences and engage them in the role STEM has played in this epic adventure.  We are so pleased to know that he is safe and we can't wait to welcome Richard back to continue the excellent work of the Team Quest project in inspiring young people and indeed people of all ages".
Kara Keough, Global Brand Director of another Team Quest partner JLL echoed Lesley's thoughts: "Creating the right environment to nurture bold ideas and ambitions like Richard's is ingrained in our culture, and the journey and evolution of those ideas is a continuous process – not a final destination", she stated. "Whilst we share Richard's devastation at ending his expedition early, we're very proud to be a part of Team Quest and are looking forward to more great initiatives in 2019".
Finally, Richard added: "The frustrating bit is trying to reconcile all the effort that the team back in Wales and across the UK have put in, but Team Quest was always about learning, inspiring and empowering others through adventure, and in some ways we have more things to talk about through the adversity of the expedition than we would of if it was straightforward, so there is always a silver lining. I feel incredibly supported by everyone back home following me and by my partners - we are unified and I am going home with my head held high".
MORE REACTION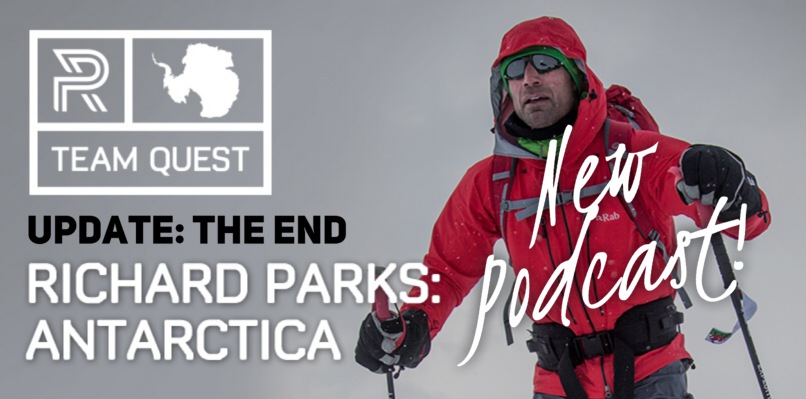 Catch up on all the reaction from Richard and his team, listen to our new Richard Parks: Antarctica podcast episode: The End. 
You can relive Richard's preparation and journey through the podcast too. Subscribing is free and easy. Just click here to listen.