Race of Remembrance & Real Challengers nominated for Broadcast Digital Awards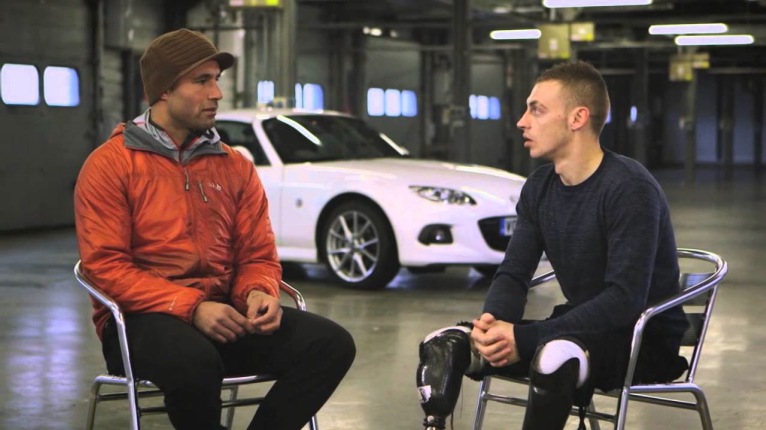 The Race of Remembrance documentary, broadcast on Sky, and Mazda Real Challengers online series, both presented by Richard, have been nominated for the 2015 Broadcast Digital Awards for best content partnership and advertiser-funded programming.
The Broadcast Digital Awards, this year held on 24th June at the Brewery in London, celebrates innovative, interactive content, plus apps, social media campaigns, games and web channels. It also champions outstanding shows from channels that achieve scale, volume and noise, no matter what their budgets or position on the EPG.
Richard presented the hour long documentary on the Race of Remembrance for Sky2 and Sky Sports, which tied together various milestones and stories of ex-servicemen leading up to the 8-hour endurance race itself in Anglesey last November. As well as presenting, Richard also took part in the race, which is organised by a charity called Mission Motorsport, who help rehabilitate injured servicemen and women through involvement in motor racing.
Also recognised are Richard's two Mazda Real Challenger Series, which both feature Richard meeting exceptional people who have all challenged convention to make things better.
Executive Producer of both the Race of Remembrance and Real Challenger series Tim Cunningham, from Princess Productions, stated; "We're really excited that our work with Mazda has been recognised. It was a great way for Richard and Princess to make really compelling and exciting content, and for Mazda to land their brand message. It was also great from a CSR perspective, the show created fantastic publicity for Mission Motorsport and an exceptional cause."
Richard Parks added; "It's awesome that the shows have been shortlisted for a Broadcast Digital Award. It was great to work with Princess on the Race of Remembrance documentary and the two Mazda online series that were a precursor to it. I feel proud to have been a part of a team that was able to shine a light on what is an incredible cause and to have been part of the inaugural race itself."
To find out more about the 2015 Broadcast Digital Awards and to see all the nominees, click here.
Editorial Notes
The Race of Remembrance documentary was screened on Sky2, Sky Sports 1 and Sky On Demand over two weeks starting on the 23rd February 2015.
You can read more about the series which was broadcast here and see the online trailer for the programme here.
To find out more about Mission Motorsport and the Race of Remembrance, click here.
Since going live on YouTube, the Mazda Real Challenger films have already attracted more than 4 million views. You can watch the latest series on You Tube here.