Richard's new TV series launches next week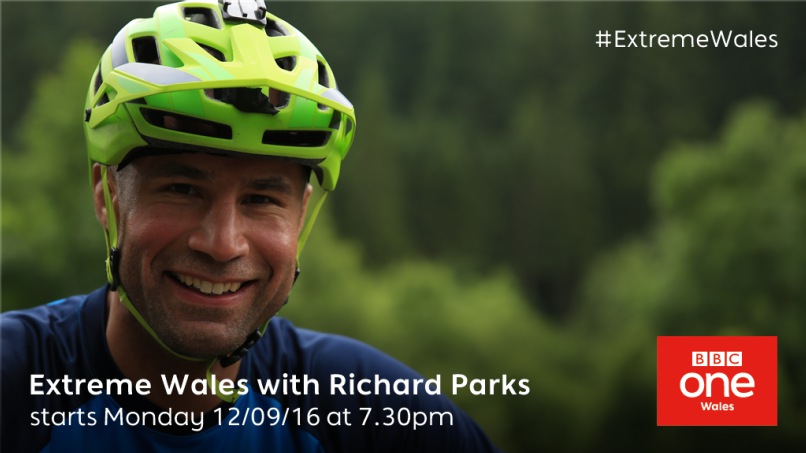 Richard's latest TV series Extreme Wales with Richard Parks begins next Monday. 
It's been a busy 2016 so far for Richard Parks filming two television productions. Cameras followed Richard's recent scientific expedition on Everest, Project Everest Cynllun, the documentary of which is due to be broadcast later in the Autumn. But first up is the breathtaking and awe inspiring Extreme Wales with Richard Parks.
The three-part series starts on Monday September 12 at 7.30pm on BBC One Wales and will air over 3 consecutive weeks. Last night saw the first trailer of the series air on BBC One Wales. Viewers across the UK will be able to watch the series live on BBC iplayer by clicking here or by watching BBC One Wales on satellite/cable. The series is also due to be broadcast on network BBC 2 later in the autumn.
Extreme Wales with Richard Parks follows Richard as he takes on 3 adventures battling the wild and wonderful Welsh geography and elements. He creates the highest cycle route in Wales from the Brecon Beacons to Snowdon, has to overcome a fear of enclosed spaces to climb to the deepest point in the UK's deepest cave system, Ogof Ffynnon Ddu, and finally, pushes himself to learn how to kayak on one of Wales' longest and most ferocious rivers, the Teifi.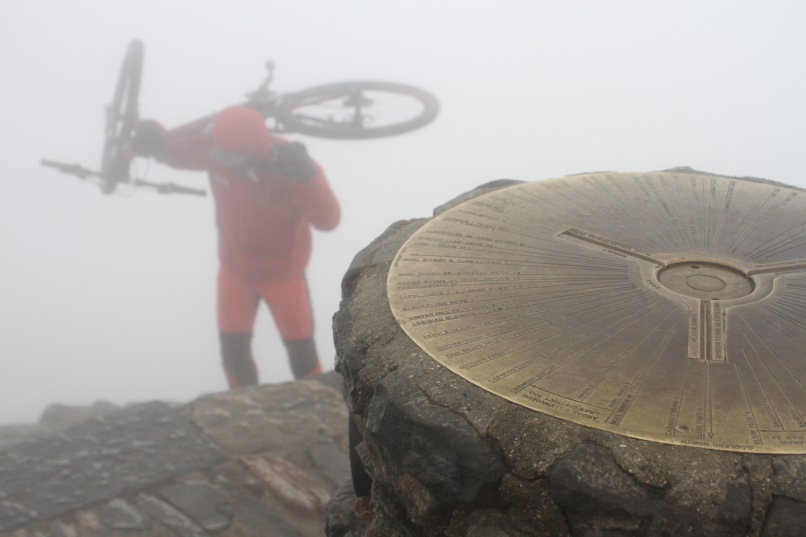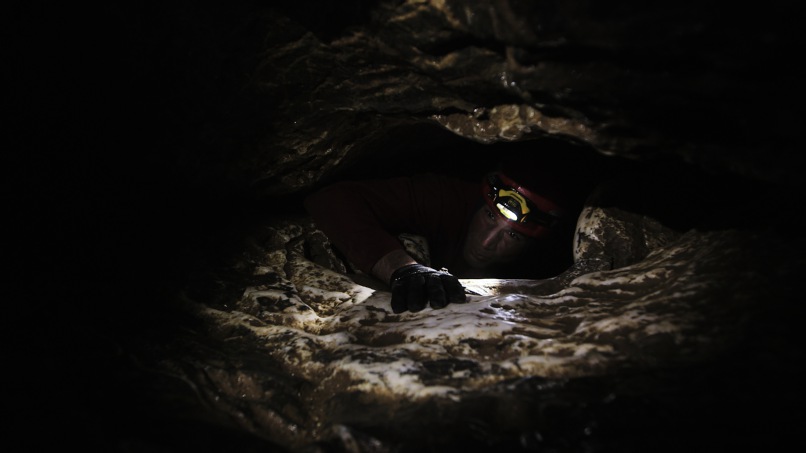 Throughout each challenge, Richard meets inspirational people each with a unique connection to the geography of Wales, and like Richard have embraced the spirit of adventure to enrich their lives. "The people who we share our journeys with so often add the depth and richness to our experiences," stated Richard. "That was very much the case in this series. It was such a privilege to spend time with some awesome humans!"
The TV series, filmed by One Tribe Television was a unique opportunity to combine two things that Richard loves; Adventure and Wales; "I'm passionate about sharing Wales and sharing the spirit of adventure," added Richard. "My role as Ambassador to Wales' Year of Adventure means so very much to me. I've represented Wales on the rugby field and carried my Welsh flag all around the globe on my expeditions. Coming home to perform in Wales this time was not only a real privilege, but a lot of fun!"
"We are blessed to have some of the world's most incredible landscapes and a wealth of adventures right here on our doorstep. Wales' Year of Adventure is the catalyst to raise awareness of what we have here, and as an ambassador one my roles is to help inspire people to find their own epic adventures. We have a wealth of natural resources that could play a huge part in a more active and healthier nation, not just for now but for future generations to come.I jumped at the chance of planning some challenges back home on Welsh soil."
Richard added; "The Welsh landscape has helped forge me into the athlete that I am today, and been the canvas to much of my training for my world first expeditions. It was awesome to film these adventures on home soil; but reminding myself of just how blessed we are here in the UK was the real 'awesome'! We are all guilty from time to time of overlooking what's under our noses."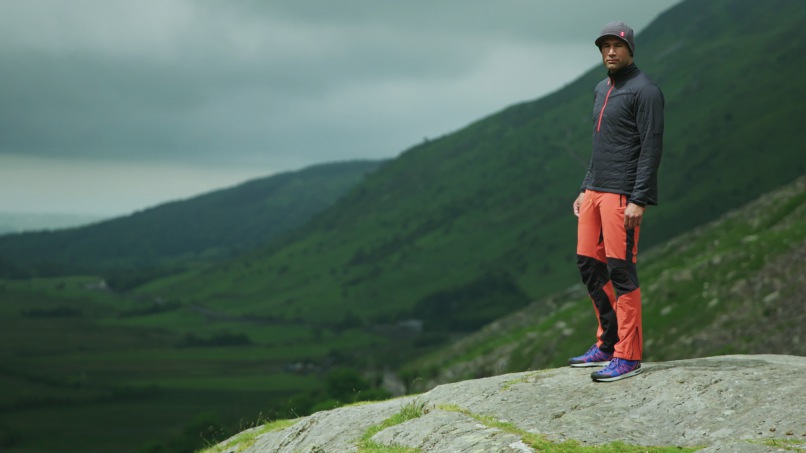 The series is Richard's fourth television production. His record breaking 737 Challenge was broadcast on BBC Wales in 2011, whilst in 2015 the Channel 5 documentary series 'Xtreme Endurance: Race to the Pole' followed his preparation to become the fastest Briton in History to ski solo to the South Pole and was quickly followed by his Sky documentary on the Race of Remembrance.
Owen Gay, Executive Producer for One Tribe TV, the production company who made Extreme Wales hopes that once again viewers will enjoy the journey alongside Richard, he stated; "Richard brings a refreshing warmth and humility to the screen mixed with an infectious adventurous spirit and determination that inspires so many viewers. We hope that not only viewers enjoy the journey and challenges through some breathtaking Welsh scenery, but also the memorable relationships and moments formed with some special people from the adventure communities, who all help make Wales one seriously Epic destination."
Finally, Richard added; "I'm super amped that my series kick starts on BBC One Wales, and also thrilled that the rest of the UK will also get the chance to see the series on BBC Two. I'm proud to be Welsh and British, it's really exciting that the Welsh Year of Adventure has captured the imagination of not only everyone here in Wales but also across the length of Great Britain and wider! I'd like to thank everyone involved in making the series, from the production team at One Tribe TV, the BBC Wales team, Bang Post Productions and last but not least the amazing people I met along the way."