The Team Quest: Review Richard and partners share their experience of the journey so far.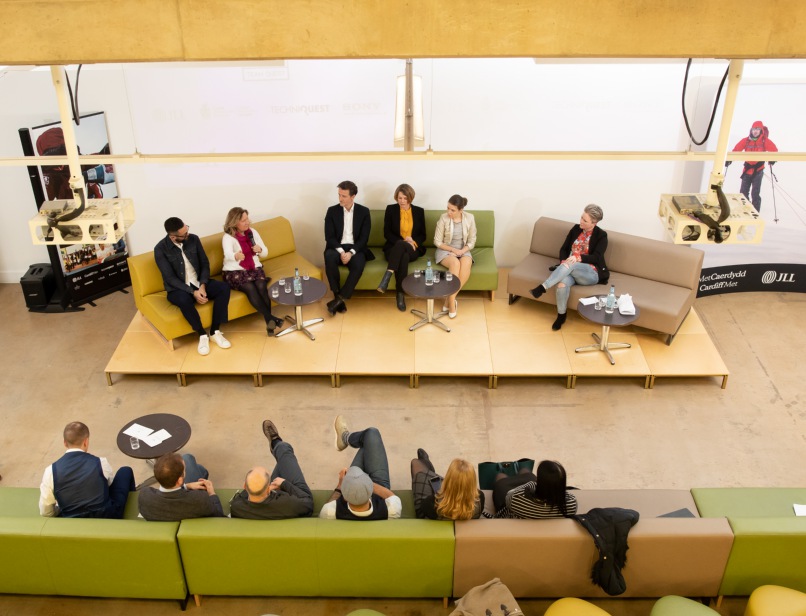 This week marked an important milestone in Richard's Team Quest project and Antarctica expedition as he hosted the official Team Quest review at Cardiff Metropolitan University on Wednesday.
Reviews of previous expeditions were held behind closed doors, but Richard was committed to doing things differently this time. Richard and his team decided to conduct an interactive live review involving Team Quest partners and students to share everyone's experiences and journey throughout the expedition and project. This format embraced the Team Quest ethos of learning, collaboration and shared experiences.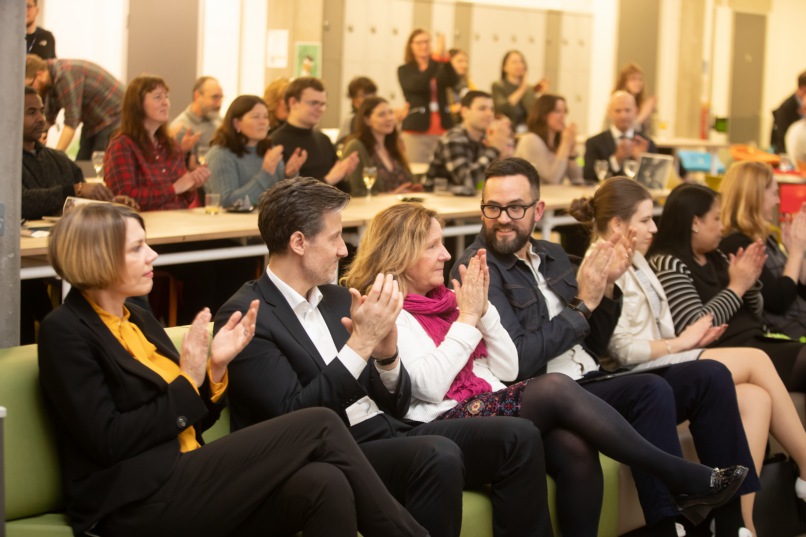 Held in the Heart space of Cardiff Metropolitan's School of Art & Design in Llandaff, the event included insight from partners via a live corporate panel of executives from Team Quest title partners: JLL, Techniquest, Sony UK Technology Centre and Cardiff Metropolitan University. A learning panel of students and academics showcased the incredible work of the individuals, schools and classes that played a huge part in Richard's preparation and Antarctic expedition. 

From 11-year-old Yaqeen Hassan from Mount Stuart Primary School, who spoke so eloquently about her school's work designing Richard's expedition flasks, to 22-year-old Product Design student Dan Siegel who together with his fellow Cardiff Met students designed Richard's pulk, the student panel provided wonderful insight into the  'real world' learning opportunities created by Team Quest.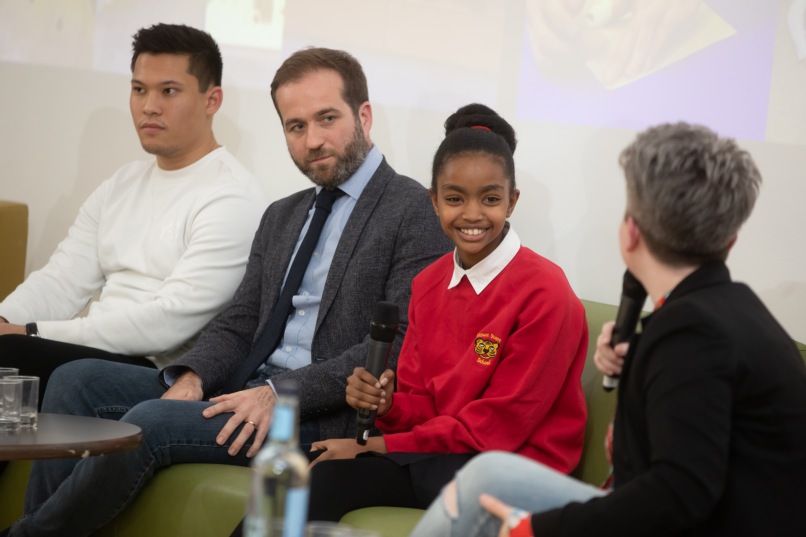 Director of Marketing and External Relations at Cardiff Metropolitan University, John Cavani stated: "Every School across Cardiff Metropolitan University has worked with Richard in some way over the past twelve months to provide specialist expertise in support of the ambitious Team Quest expedition. Thanks to Richard, our University has united as one team and we very much look forward to developing the next phase of our work together."
Showcasing the legacy of Team Quest, Clare James - Head of engagement and partnerships at Cardiff's science discovery centre added: "Techniquest was delighted to participate in Richard's review event alongside other Team Quest partners. We really enjoyed sharing our story and hearing about the part other partners play in the project and what's in store for us all over the next couple of years. Techniquest have big plans and are very excited about what the future holds for Team Quest – here's to the next chapter!"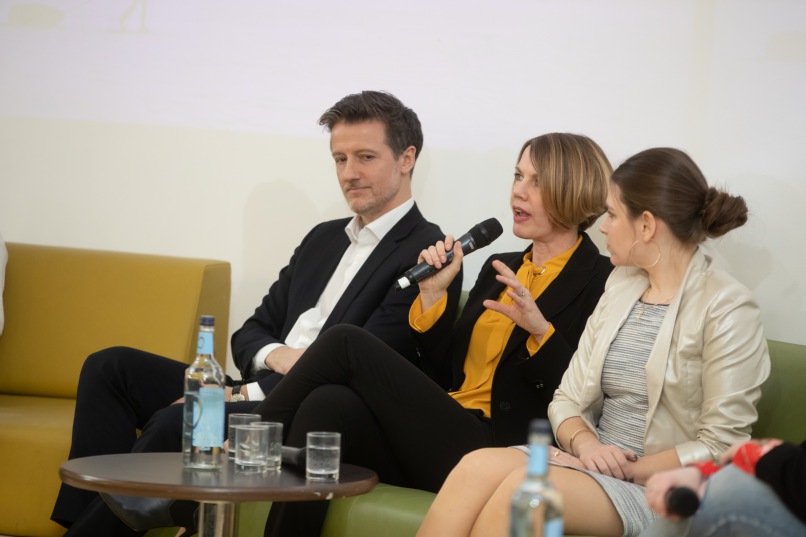 One of Richard's longest standing partnerships is with expedition clothing partner Rab. Commercial director Giles Polito stated: "Apart from thoroughly enjoying meeting all the partners involved in Team Quest and Richard's parents, it was evident that Richard has a remarkable way to motivate, inspire and excite people of all ages, backgrounds and interests." He added: "What stood out for me was that everyone in the room holds Richard in such high regard in such a consistent way. This is so unusual and it was a real honour to be involved with Richard and Team Quest. We look forward to a continued relationship and seeing Richard inspiring our growing team here at Equip (Rab and Lowe Alpine)." 
Richard, who gave an emotional account of his gruelling Antarctica solo speed world record attempt said: "This Antarctica expedition was always about more than the endeavour. The Team Quest project is about bringing people together and inspiring and enabling others through adventure.  The review event was an amazing opportunity to bring together Team Quest and give each partner the opportunity to share their journey so far."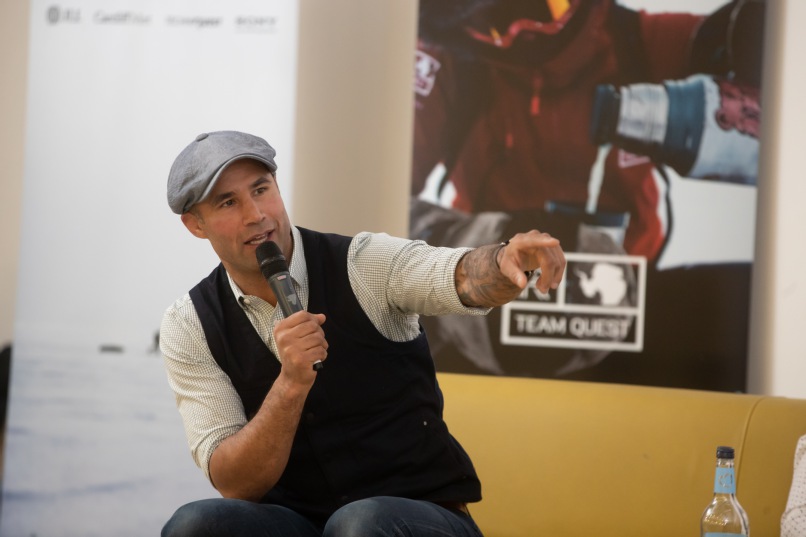 He added: "It was inspiring and humbling to hear the effect that the project has had so far. From a personal point of view, it was amazing to be able to talk about some of the challenges that Antarctica posed for me and thank everyone for their support.  I found the event pretty cathartic! and it was a lot of fun!"
Partners Panel:
Rich Thrift,
Creative Director - JLL
Professor Nicola Phillips OBE
, RP Performance Director 
John Cavani,
Director of Marketing & External Relations - Cardiff Metropolitan University 
Clare James, 
Head of Engagement & Partnerships - Techniquest 
Kalina Kanova,
Marketing Manager - Sony UK Technology Centre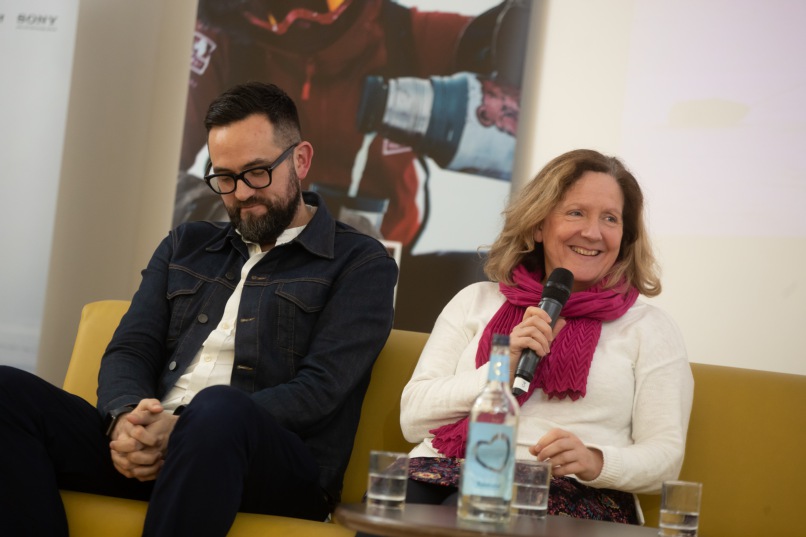 Student Panel:
Yaqeen Hassan,
Aged 11, Year 6 - Mount Stuart Primary School
Joe Towns, Senior Lecturer for Sports Broadcasting -
Cardiff Metropolitan University 
Dan Siegel
, 22 yrs old, Studying Product Design at
Cardiff Metropolitan University
Simon Dawson
, Senior Lecturer for Food Science & Technology -
Cardiff Metropolitan University
Richard Parks