Tour Divide Blog - Day 16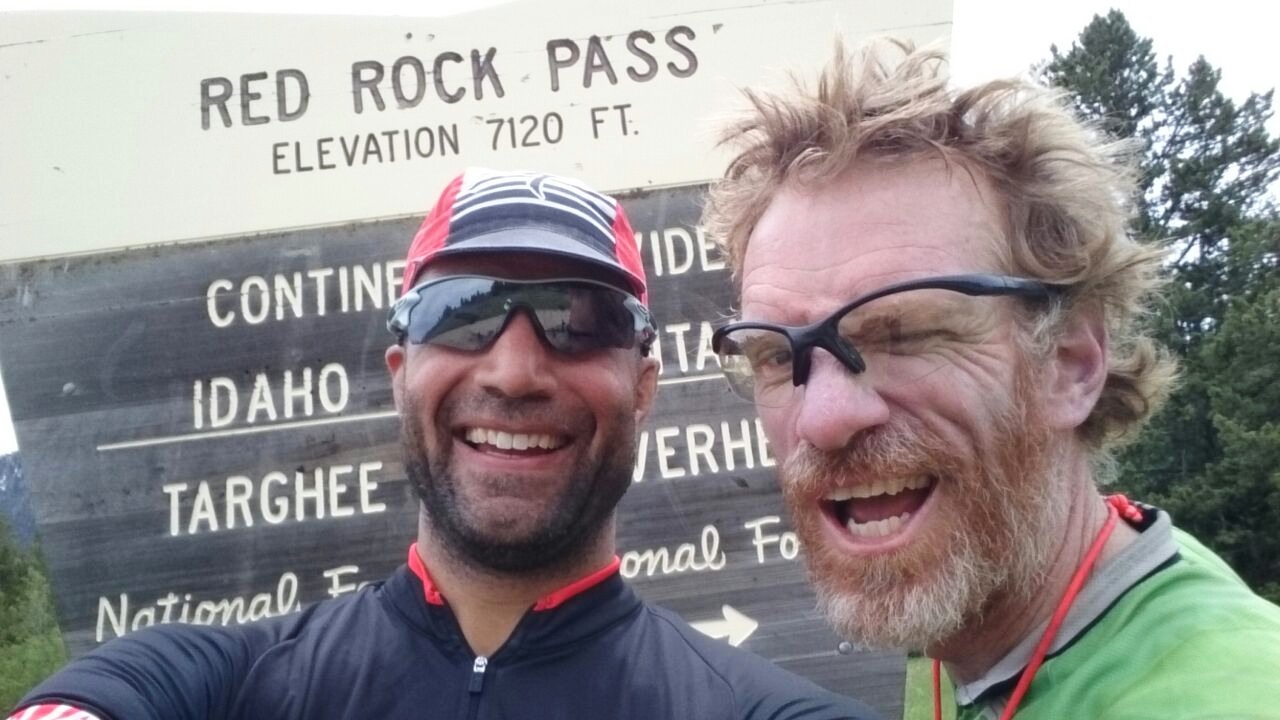 Hi Guys I thought I sent this update a few days ago but realised it didn't send, sorry! Here's my blog from a few days ago;
Just crossed the divide basin! So awesome to be back amongst trees and water! Just made it into Colorado. The basin was brutal, hundreds of miles of nothing but dust and oil drills! It's caught a few riders out. I've got as many names for gravel as the Inuits have for snow!!! I'm just about to leave Brush Mountain lodge - Kirstin and Greg are so amazing to the Tour racers. They've just fed us with pancakes and coffee and water. Amazing humans!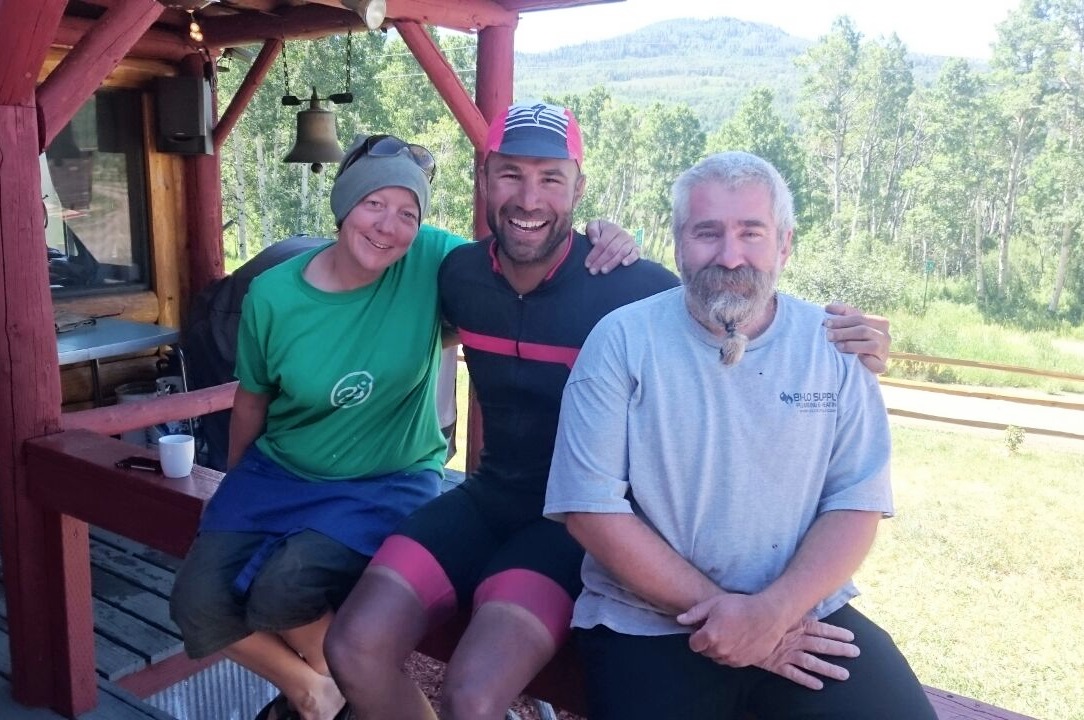 Mike (Michael Eyb, an Aussie rider) and I are going well, a few body creaks, but the real test is a mental one to keep pushing when all you want to do is lay down and sleep. It's been an incredible journey so far. Riding alongside a pack of elk yesterday morning as if they were racing us was awesome! The wildlife has been amazing, and to be in their world naturally aspirated has been amazing. Happily we are out of grizzly country now! Which made sleeping on the side of the trail last night a joy! The previous nights I've slept with one hand on my bear spray! Only angry cows and elk to worry about last night!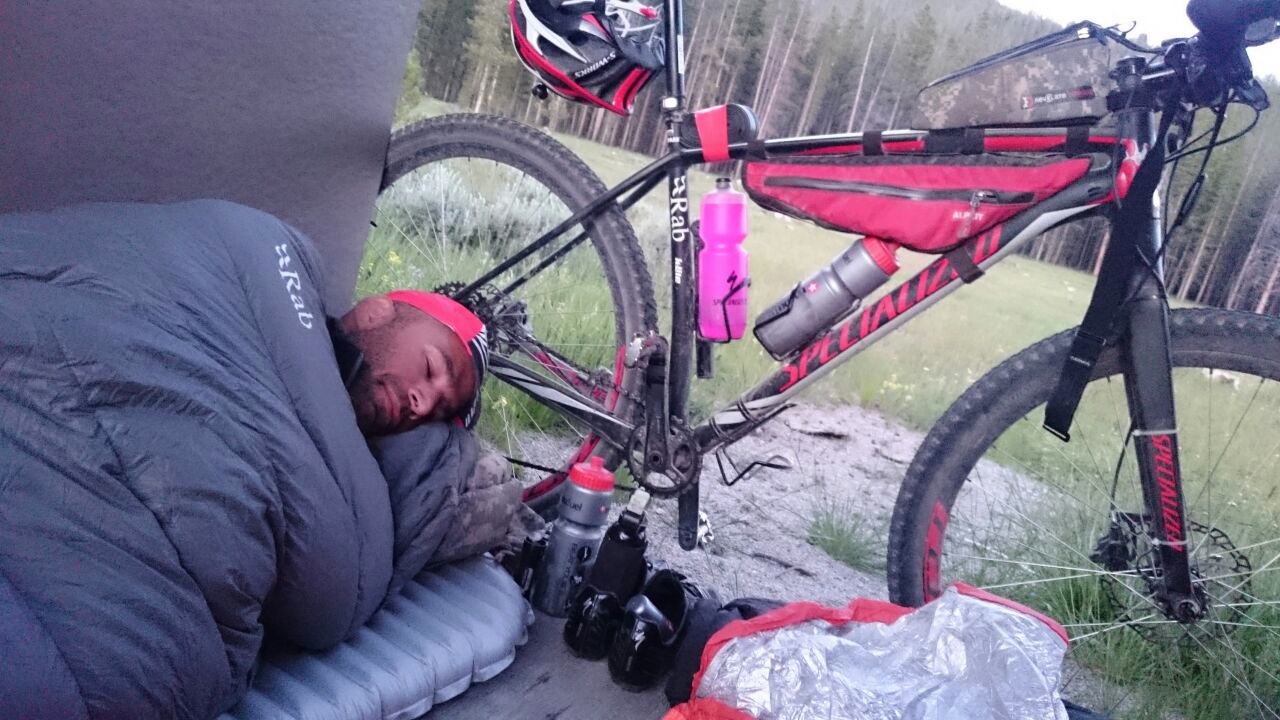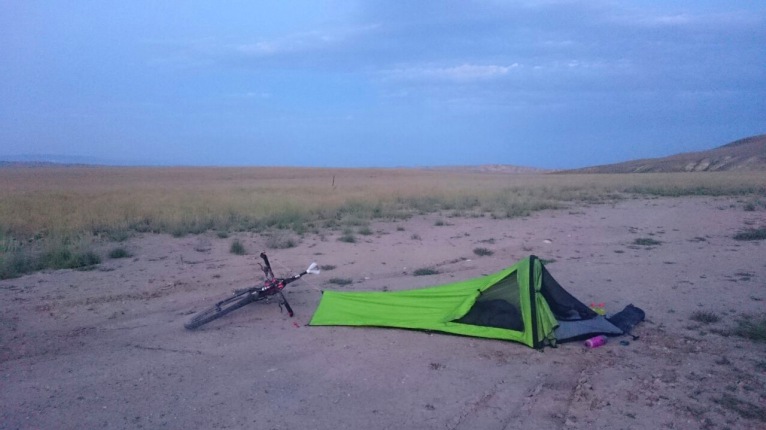 Had some minor trouble with my drive train on my beloved Specialized Stumpjumper. I stopped in a bike shop but the guy - who was lovely - didn't have a clue and ended up making it worse so I wheeled it out and instead called the Specialized guys to talk me through a motel room mechanical shop fix up! Ha! As always they're awesome and I fixed it with my tools and got rolling again! I couldn't be angry with the guy as he was so lovely and opened his workshop after hours for me!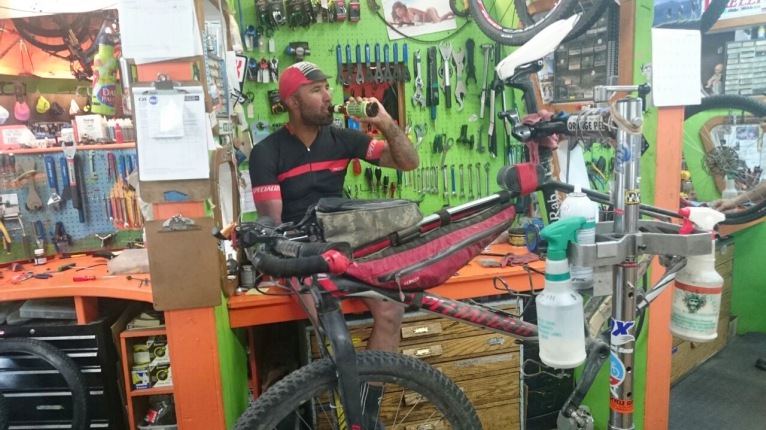 The people have been so lovely along the route - so lovely. Every town reminds me of radiator springs from the movie Cars! I love that film! Top 5 easily! I've named my bike Lightning McBenjamin after Ben the dog and lightning McQueen from the movie!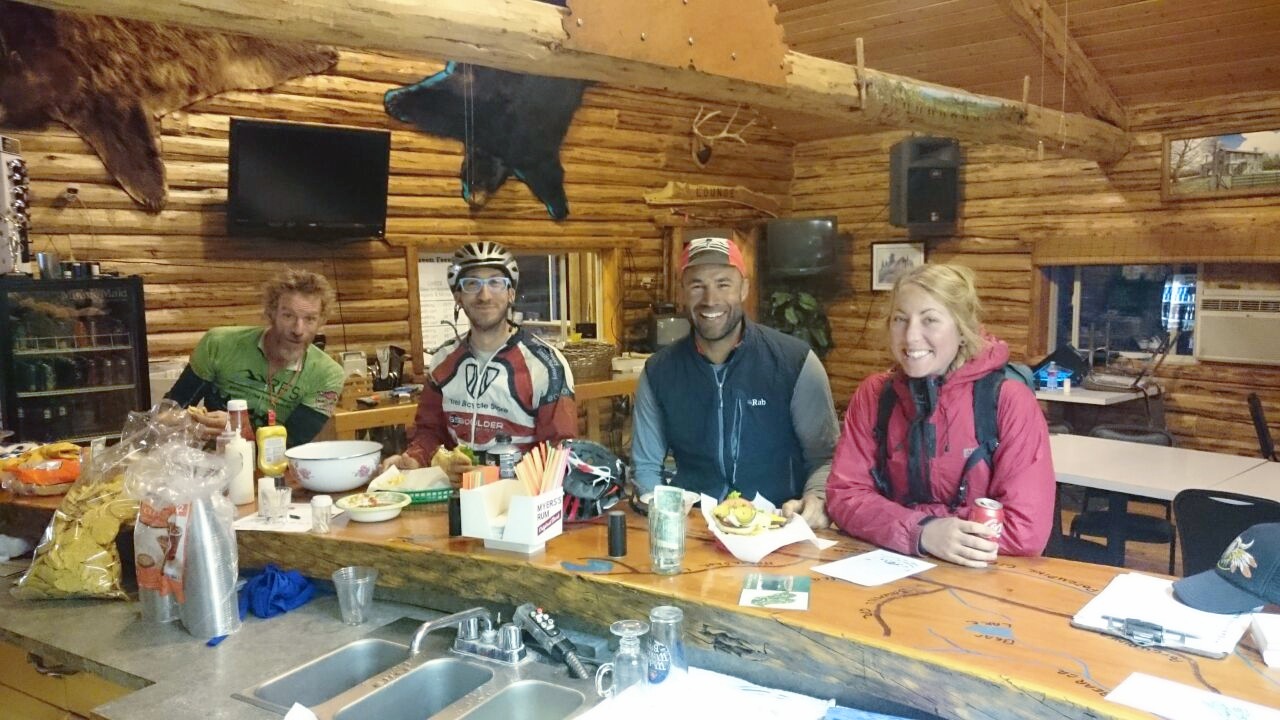 Today's update:
After an epic day yesterday it's been a relatively easy day. We've limped into Steamboat Springs. Bodies and bikes a little beaten! Just rocked into orange peel bikes - awesome shop! I've worn through my chain and rear cassette. I've also gone through two rear tyres, I'm on my third now! All is good though. It's been great to race with Mike. He's riding a Specialized Carve SL single speed. He's a former Australian Military and now music teacher (pic of us at the top of the page) He's raising funds for his friend with cancer. We've been on the same pace almost from the start. We've played the top 5 game and also his game - would you rather!! It'll make it into my exped tent! It's a good one, and I am sure some of you have played it many times yourselves! The race is evolving on so many levels - the guys pushing at the front are insane! After so many miles they're neck and neck into Mexico! Awesome. As I said, everyone is riding their own race, for me it's the green bubble!! The green bubble for 25 days on the trackleaders site!!! It's vital I come home in good enough shape to begin with Nic working on my next big project, so I'm being smart and not burying myself, but it's been tough.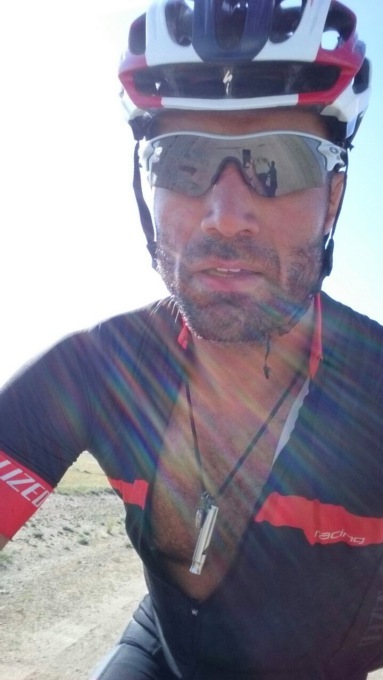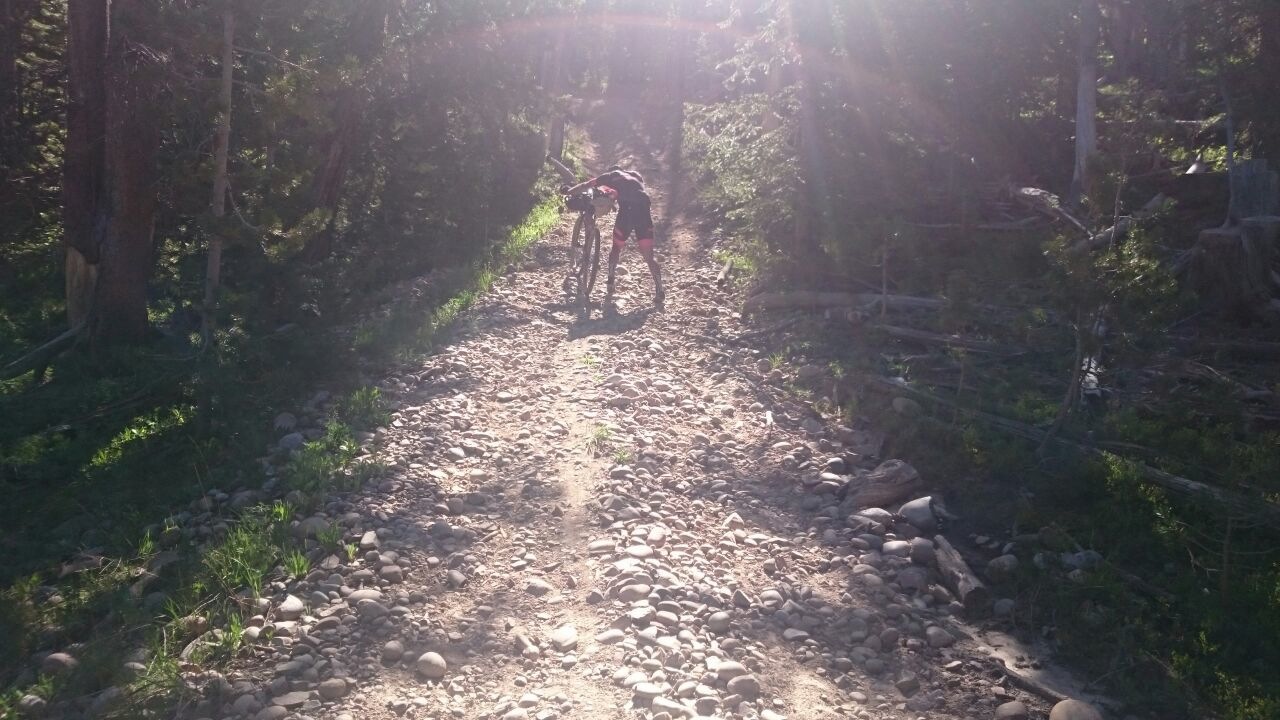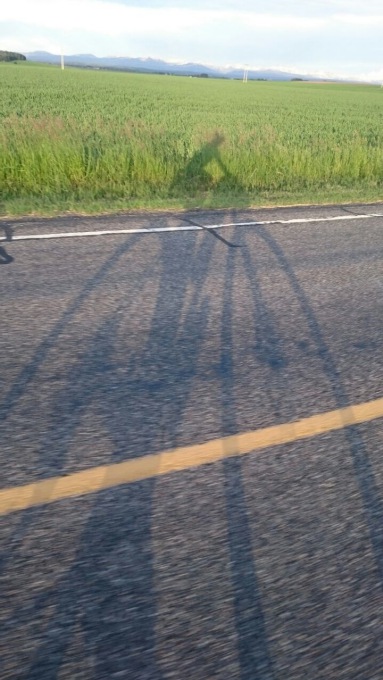 Over 13 hours in the saddle most days! Imperfectly fueling too has been tough. Eating when I can. Getting through the basin felt like a big milestone for me. But it's been a truly amazing way to see and meet America. It's hard to pick a favourite place so far, it's been such an incredible experience. Colorado has been my favourite state, but I liked it before the race! Finally I've sent some pics too. Will try and send more soon. Hope everyone back home is well, chat soon guys! Rich.
FOLLOW RICHARD LIVE
You can follow Richard's progress live here on the Trackleaders website.