Richard Parks returns to civilization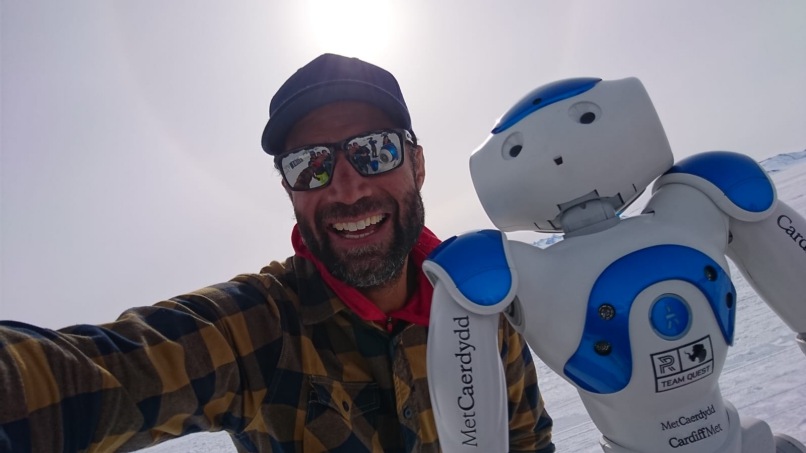 Richard arrived back in Punta Arenas in Chile in the early hours of this morning, returning to civilization after a month in Antarctica.
Following the decision to cut short his expedition to ski solo, unassisted and unsupported from the coast of Antarctica to the South Pole on day 17 of his expedition, and after 492.2km/306miles skiing, Richard was collected by plane from the ice on Friday evening and taken back to Union Glacier Base Camp, the logistical and operations hub in Antarctica.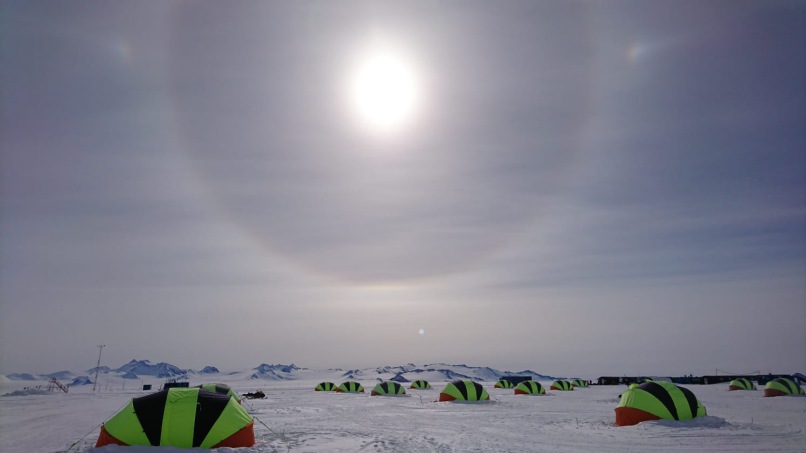 Union Glacier Base Camp.
Since then he has been resting and eating and last night Richard was flown off the continent back to Chile, arriving in Punta Arenas in the early hours of this morning. He stated: "It's very weird to be back in Chile, I feel absolutely wrecked after a long night travelling but I am doing okay all things considered".
Richard's troublesome left foot was examined by doctors from Antarctic logistics & operations (ALE) at Union Glacier, the good news, is that he has managed to avoid any form of frostbite. He does have some damage as his capillary refill is slower and general temperature colder, but it is minor. His mouth ulcers have almost completely healed. "I definitely made the right decisions out there", stated Richard.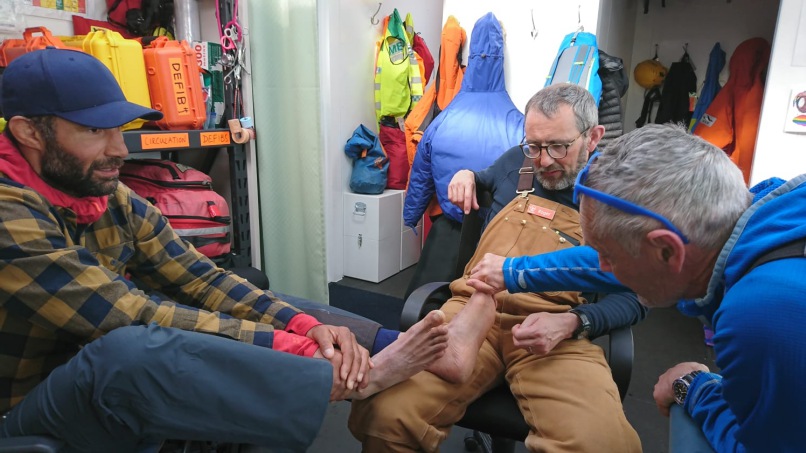 Having his foot examined at Union Glacier.
On returning to Union Glacier Base Camp yesterday, Richard tweeted: "It's good to have a shower, sit down poo and some vegetables!"
He was also reunited with a friend - his Team Quest Robot Nao (pronounced 'Now' for non Welshies!) who travelled to Antarctica with Richard and was due to be waiting for him at the South Pole. On return to the UK, Nao (an artificial intelligence Robot specially designed by Cardiff Met University) will be programmed with reflections and dialogue about Richard's experiences and translated into an educational resource. Nao will eventually feature in a groundbreaking Antarctica exhibition in Cardiff's science and discovery centre, Techniquest.
Richard will continue to sleep, eat and recover over the coming days. He has lost 9kg during his 17-day expedition (15 days of actual skiing).  That's almost a stone and a half. He started the expedition weighing 101kg/15st.9lb, he now weighs 92kg/14st.5lb.
Richard has his weigh in yesterday at Union Glacier Base Camp.
As reported on Thursday, Richard's expedition was cut short after his body was starting to show significant strain following two weeks of pushing hard to keep within touching distance of the solo coast to pole world speed record in some of the worst weather conditions western Antarctica had seen in years.
He stated then: "It's been a difficult decision, my mind was so willing to carry on and make it to the pole regardless of any time I might post, but my body just has nothing left".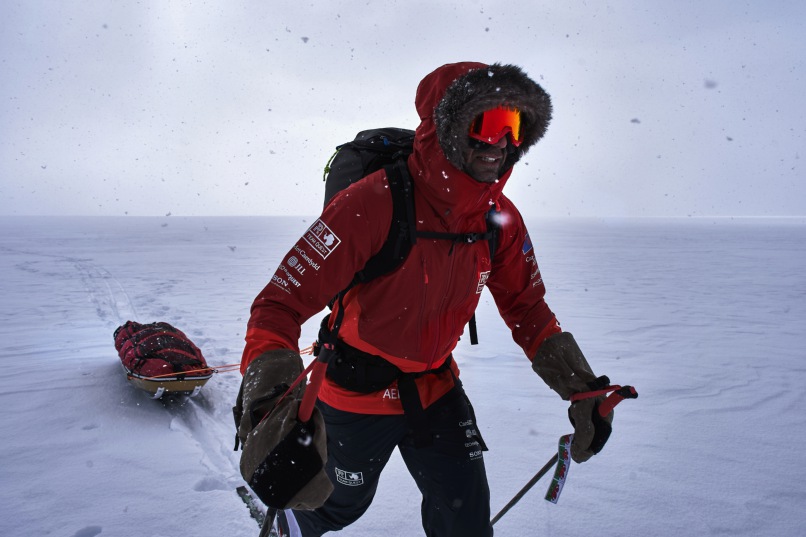 Pic: @HamishFrost
Richard will remain in Chile resting, before heading home to Cardiff, Wales.