737 Leg 4 Kilimanjaro - Day 78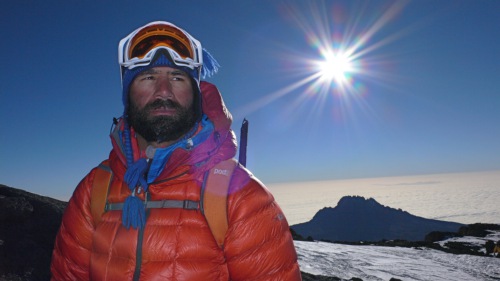 Hi Guys, well we left High Camp (Barafu Camp)at Midnight local time and summitted in just under 8 hours at 4.57am UK time, 7.57am local time. The best news is that the whole team reached the summit, despite temperatures of -19'c. It was a really tough day, very cold until the sun came up and it got a bit warmer.
It was a long climb and the team are pretty battered. It was a 12-14hour round trip. Awesome though that we all got onto the summit. We then climbed back down to high camp to have a rest before a four hour trek back to lower camp. We are staying here tonight, and then tomorrow have a 4-6hour trek to get out of the National Park. Then its back to the hotel and straight to the airport for our flight home. No time for resting tomorrow.
I have to say this was a really good trip. It was a far tougher mountain than I expected. Definitely tougher than I thought but also far more beautiful! Awesome to summit with friends, family and the team. 4 down! Woop woop!