Project Everest Cynllun team blog: Professor Nicola Phillips - First rotation physical report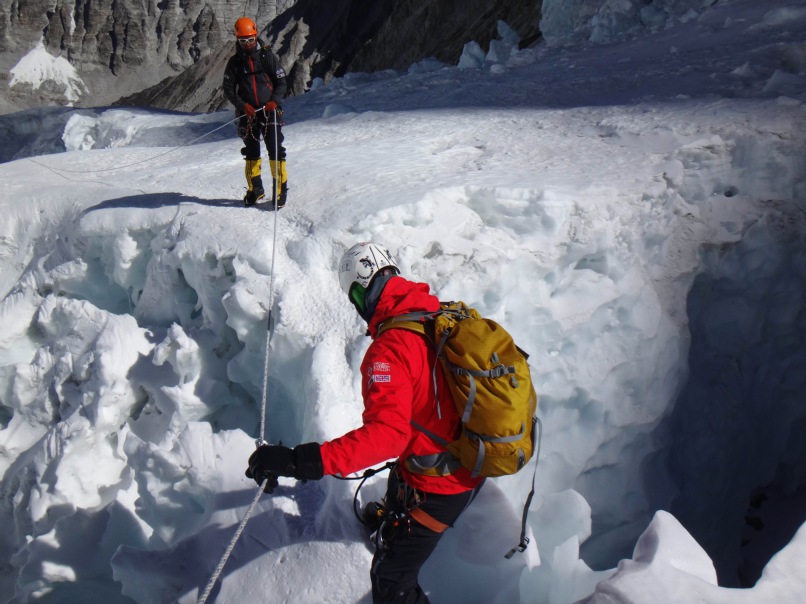 As you'll know from his last blog, Richard has now left for another rotation above the Icefall. This time he will be going increasingly higher as part of his acclimatisation.
We chatted on the rest days back at base camp on his return from the last cycle and it was great to hear some positive feedback on the beneficial effects of his training programme all those months ago. During those few days travelling to and staying at Camp 2, he felt strong and was still able to keep his effort levels down despite the challenging terrain.
For example, his general strength meant that on the vertical ladders and jumar ascents up to Camp 2, he was able to climb faster with relatively less effort. This meant he was working for proportionately less time as well as using less eneregy. He also found that he could recover quickly on the more level areas in between so that he was ready for the next vertical ascent. We related this back to the max strength work he did followed by the functional circuit training.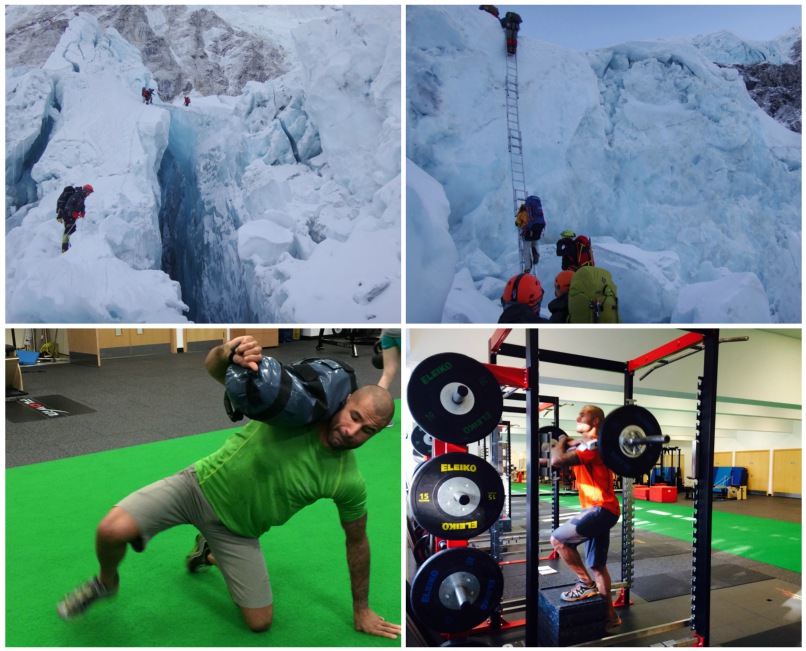 The other area we had worked on back home was core, both as a stabiliser and active strengthening. He noticed that having a good core helped him on trickier areas where he had to stretch out for footing on some unstable surfaces, all the while carrying a heavy backpack.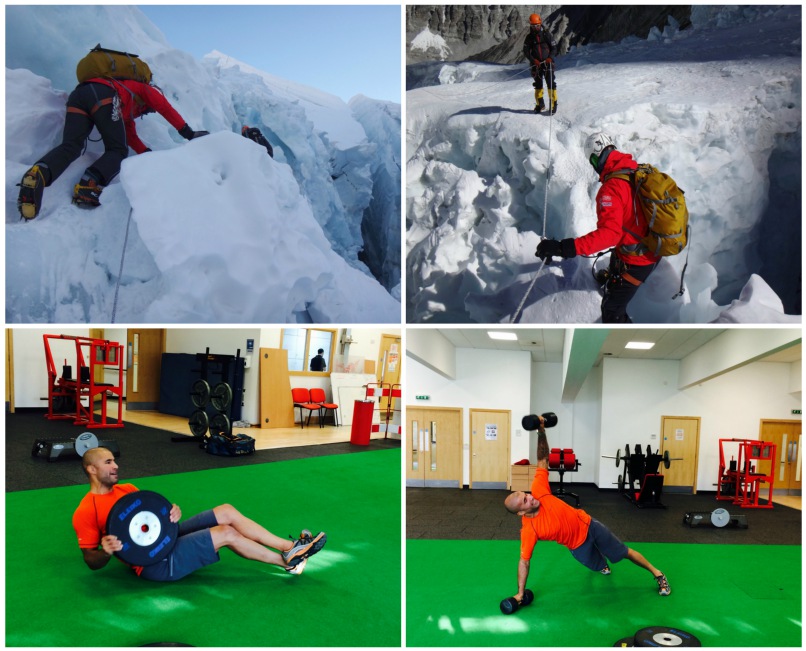 We had initially spent quite some time constructing a needs analysis and coming up with exercises to target appropriate muscle groups for the various movement patterns he would need, so that is all good news. However, Richard has a long way to go yet. Whilst we now know we have targeted the right muscle groups, as well as working on managing strength endurance over repeated short bursts, he is going to go higher, with less oxygen available, so the rest of his training will also need to come into play.
So far so good – reports from Camp 2 are that Richard remains healthy and in good spirits. I suspect that he is missing the excellent food back here at Base Camp but that will be something to look forward to when he gets back down!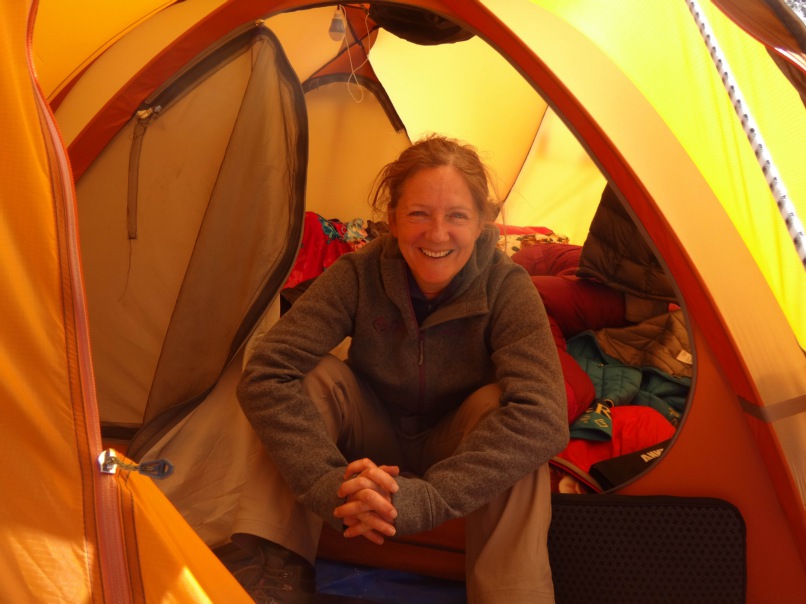 Nic at Everest Base Camp
Everyone is carefully watching weather conditions at the moment as we head into the business end of the summiting season so all we can do at Base Camp at the moment is watch and wait. We'll keep you posted as things progress!