Returning home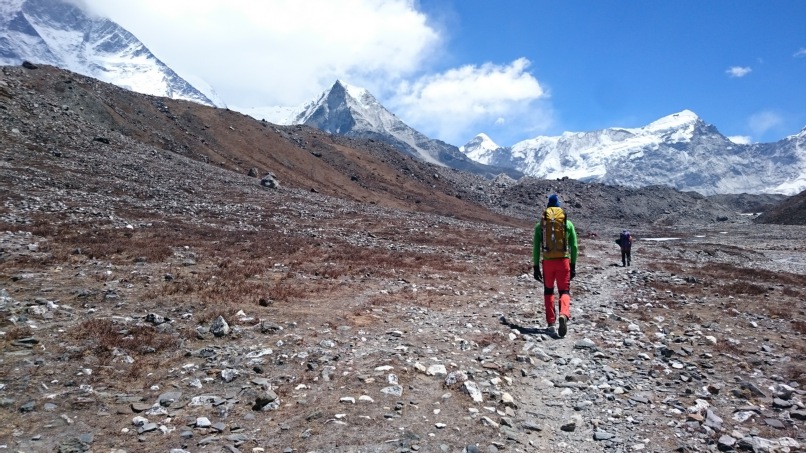 Hey guys. Thank you so much for all your messages of support on Twitter and Facebook. It's been a roller coaster of a journey and it's been awesome to travel it together with you. I still haven't fully processed what unfolded, of course life goes on and there are many people much less fortunate than us out there, however this has really blindsided me.
I've been here before…sort of! World first projects don't come easy and just like life there are no guarantees that the hard work will pay off. I know the score, or least I keep telling myself! I've been thinking how I felt abandoning my first solo expedition in Antarctica just 119 km from the pole after battling for 38 days through 1,000 km of ice. A year later I set a new British Antarctic speed record. The rational side of my mind is working through this reflection period, but there is a part of me that is genuinely struggling. It's not been that long I guess, just over a week since the call was made. I did fall off the radar (and the wagon!) for a while, but this week I talked with media for the first time since arriving home. Not my most coherent interviews, but it's been cathartic to talk about things publicly. Thank you again! The support I've felt and witnessed has been overwhelming. It's awesome to be home – not just geographically but with the people I love. I can't wait to catch up with my mates, I'm sure they'll find a way to take the pi*s out of me! Referring to my 'life threatening' blood thickness one mate has already said that he always knew I was thick!
The cruel paradox here is that I willingly devoted my body and performance to scientific endeavour, yet It was the science that unearthed this anomaly in my physiology… regardless of whether it's a positive adaptation (normal to me) that has enabled me to do the things that I've already done or it's more sinister, it ended the expedition. I might well have dodged the biggest bullet of my life. Nic, Damian, Gareth, Rachel and David on the mountain, and my project team back in the UK were awesome during this difficult period. I am so very grateful to be able to work with not just world leading experts, but my mates.
Operating at the ceiling of human performance and physiology, there simply isn't the data from or indeed the number of other athletes out there to compare my results to in this situation to ascertain my safety. It was completely unpredictable and we still don't know why. I'm undergoing tests to shine some more light on the situation, but the initial findings are leaning towards the fact that I'm an outlier and it might well be how I was able to summit Everest during my 737 Challenge in 25 days. Not helpful to me right now I know!! I'm experienced at managing risk and obviously I have an appetite for it doing what I do, but the additional risk on this occasion was too high. I'm confident I made the right call, we as a team made the right call, but I haven't quite come to peace with it yet. This situation reminds me of the poem IF by Rudyard Kipling. Once I have some clarity I will consider whether to share my results as I've been asked by a number of climbers and companies interested to consider the impact it could have on high altitude performance.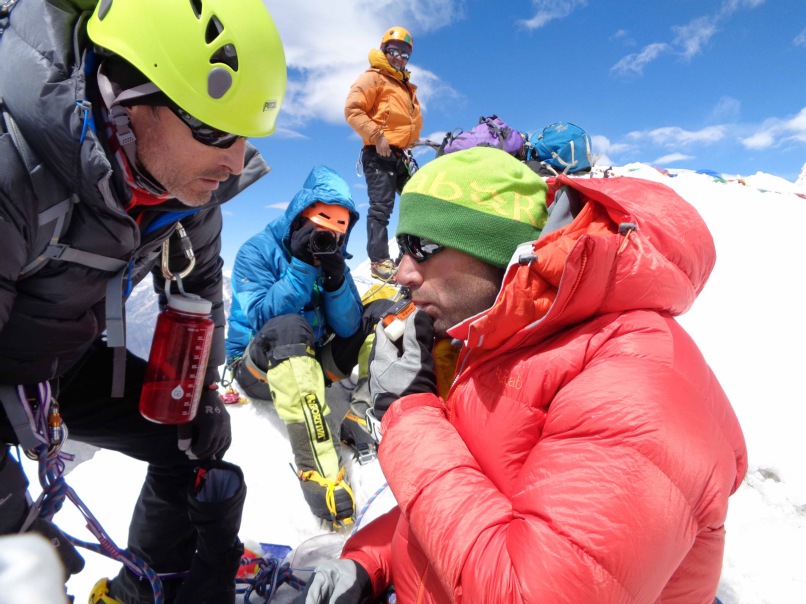 There is a silver lining. One of the aims of the project was to act as a pilot study to explore the mechanisms underpinning cognitive decline, using high altitude as model to challenge the brain in a hypoxic environment.
I'm proud to say the initial findings from our testing at a simulated acute 5,400m in the University of South Wales' Environmental Chamber compared to an acclimatised 5,400m on Everest have shown some very exciting results. Project Everest Cynllun's team of PhD students at USW under Prof Damian Bailey and the team at GSK Human Performance Lab have some work to do analysing the data over the next 6 months. This is still very much ground breaking and world first science.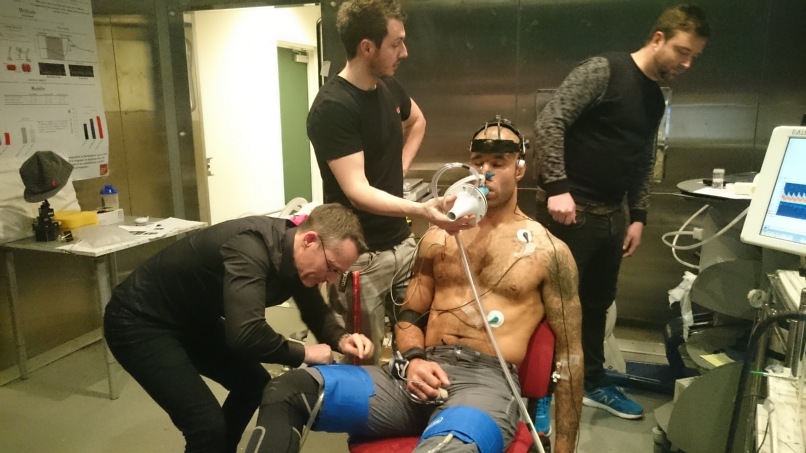 As a pilot study, Project Everest Cynllun's research has been a huge success and I'm amped to work towards the larger research study this year and be able to contribute to the already world class research here in Wales into Dementia. This project wouldn't have been possible without the belief, support and shared vision of my partners, patrons and all those who have contributed to making this happen - Thank you! I'm excited to share the details with you soon.
I'm planning on taking some time to reflect and spend with family, friends and Ben the dog. Hopefully plan a holiday or two?! I'm not one to sit still for long, in fact I won't be able to as I begin filming my next television series soon. I'm giving the Pocket Prof (Formerly Pocket Rocket aka Nic) a week or so to recover from spending 2 months with me, but we'll be training and pre-habilitating again come the end of the month! Currently my lips are sealed but I hope to get the green light to share the details of it with you soon. It looks like it could be an awesome summer here in the UK, perfect timing for the second half of Wales' Year of Adventure. My mum and dad can't believe that I'm already planning a camping trip to West Wales! I love my tent!! My folks are embracing the YoA, Dad's already been to Zip World and planning a skydive!
Whilst I was away, Welsh Gov appointed a new Sport Wales Chair. It's an exciting time for sport in Wales and despite a dynamic political landscape I hope there will be more opportunities to work in collaboration with other sectors. I'm excited to put my board member hat back on, catch up with the team and begin working with Dr. Paul Thomas, our new chair. Speaking requests continue to fill my team's inbox, I really do enjoy this part of my work now. It's wonderful to be able to share my experiences in so many sectors of business and industry, both at home here in Wales and around the UK, and of course abroad. I'll be touring the states at the end of the year, including speaking at the Team Concept Conference held by the SPTS of the American Physical Therapy Association in Las Vegas. 
Also, last but not least, I am super excited to become a student again in September (Cue movie 'Old School' in your minds!) when I study Psychology at USW this year. I won't have time to wallow!
Even writing this has been helpful! You guys are and have been awesome. Enjoy the summer as she lights the evenings and mornings for us to get out there and adventure more. Get outside your comfort zones, but come home safe. Catch you soon.