737 Challenge - 31st July 2011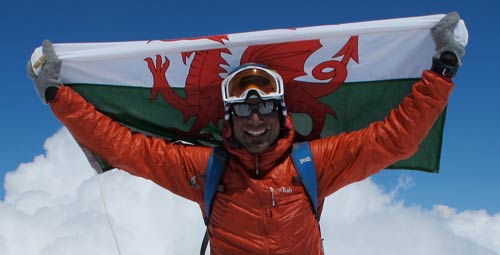 Hi Guys! Here's my diary for the last few days. Hope you are all having a top weekend. Wednesday was a brutal press day from 11am to 8.45pm. I was doing press interviews non-stop. We didn't realise there were 3 Boston tea party cafes in Bristol and I was sat in one whilst Chris from a magazine I was being interviewed by was sat in another, savage! We got together eventually! Then had another great catch up with Euan from the Observer, they've been writing a piece on me over the last month and after spending an hour in Cardiff with him before Elbrus I caught up again with him again on the phone. Really looking forward to seeing the piece, more on when it's coming out soon.
Thursday I had coffee with my mate Sid then spent all afternoon at my filming partners Sports media services going through episode 2. Whilst there I was lucky to catch up with the MD of Sony's technology centre who gave me a cool video camera as a present, which was pretty awesome. I had pizza with my mate Kev in the night. I know I am still readjusting to normal life after 7 months on expedition but I thought it was awesome that you can track your pizza's progress live online, me and Kev sat staring at the computer for 30 mins!! Quality time!
Still catching up with everyone and on Friday I went to Pembrokeshire to see Gemma our Events Manager and her newborn baby Eva, the first official 737 Challenge baby!! Ha ha! She's lush and it was great to see Gems and the family.
Yesterday I went to the cinema to watch Cars 2 with my mates Bev, Andy and their kids…but fell asleep in the first 15 minutes! I am still feeling pretty tired.
Today I have been sorting through my diary with my PR Manager and catching up on tweets, which has been fun. I couldn't bare to see Ben my dog looking ridiculously bored whilst I was on the laptop so we took Ben for a walk in the park.
You might have seen on Twitter but World of Groggs have released a new limited edition Grogg of me which is pretty cool, I've even got my expedition beard! Will be sending an eshot all about it tomorrow.
This week is another busy one with appointments and press stuff. On Thursday I am doing a live web chat at Media Wales, which you can get involved in and send questions in live, more details to follow soon. Thursday night is the next 737 Challenge club night with a double denim theme! The team think they are taking the mick out of me with this theme but little do they know that I have got triple denim ready to rock!