737 Challenge - 2nd February 2012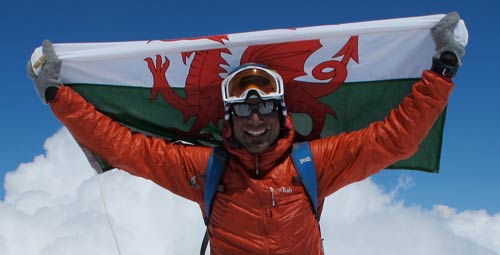 Yesterday was an epic day. To be in the right place at the right time for summit we had to move to Camp 2 in pretty high winds. It was like scrummaging at times! Then a surgical operation to pitch the tent in crazy winds. My new MSR tent is bombproof and totally lush. There was only 1 other tent at camp yesterday, I had this side of Aconcagua virtually all to myself! A very cold and insanely windy day.
Last night was once again insane winds but blue skies today. More teams arrived today and one are attempting the Polish Glacier. Another team have done like us, planned it but are traversing the false Polish. This exped has been a tougher, better side of the mountain and fun. Aiming to summit tomorrow so hopefully will speak to you guys after my 2nd Summit of Aconcagua!