737 Challenge - 24th January 2012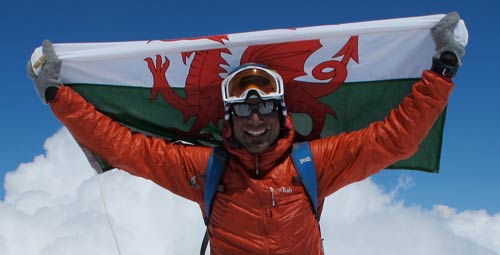 Weather's mixed on the mountain, lots of snow fall on the Polish Glacier side. The Polish glacier has been shut for a few weeks for avalanche safety, so we'll have to see what's up when we're there. There are other route options. Feeling amped and ready!
I've arrived in Punta de Vacas and checked in to the park. Our bags dropped off at the mules and as per normal I'm proud to say mine was the lightest at 23kg!
We're getting mixed reports from the mountain so I'm excited and a little apprehensive to get to Plaza Argentina (base camp) to see for myself the conditions and make route plans accordingly. I'm happy to say that there are no ice cream shops here in Los Penitentes at 2610m, but I am planning on smashing a t-bone steak into me tonight! I always get sad eating a t-bone when I can't take the bone back for Ben! I hear he's up to his usual mischief, when I'm not there to rein him in, eating my folks Indian take away from the oven! Ha! Catch you guys tomorrow.