737 Challenge - 21st January 2012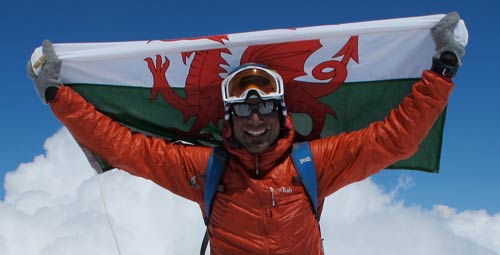 Hi Guys. I know it's been ages since I have written my blog, time flies and it has been so crazy and busy since I returned in July with talks, appearances and fundraising constantly so apologies for not writing sooner! We will be updating you soon with a newsletter about what's been happening the last 6 months and once again thank you for all your support.
I thought I would send updates whilst I am on Aconcagua, just like the old days! I'm climbing a more technical route on north side of the mountain this time around and using the expedition to test some gear and systems for project ideas further down the line, I'm amped to be back in Argentina!
After 18 hours of travelling I landed in Chile. I slept well but am gutted as I watched all of Moneyball (film with Brad Pitt) but they turned the TV's off with 7 minutes to go! I've now arrived in Mendoza after a pretty bumpy flight in over the Andes! It's 34 degrees here! First thing first…steak and a coke for lunch! Then we are going to be sorting kit.
Speak soon, Rich.