Antarctica Blog - 11th December 2012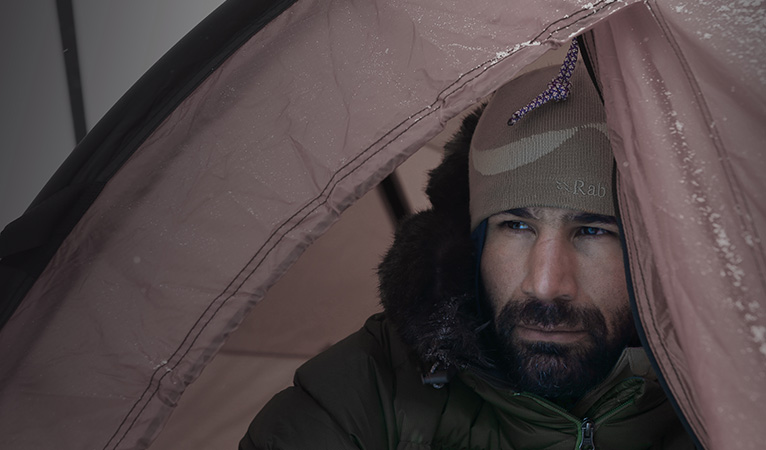 Hey Guys.  Pretty stressful day yesterday!...I woke up yesterday thinking my freight was in either here Punta or Miami and it was just a case of finding it and then hopefully still getting on the plane to Antarctica today but then yesterday morning they couldn't find my freight anywhere!  It wasn't in Santiago, not in Miami, not in Punta and wasn't in London.
The guys at Dynamic Freight and ALE have been brilliant at helping me get to the bottom of it all.  I tried to focus on staying calm getting everything I needed to get ready in case my freight suddenly turned up and I had to get on the plane to Antarctica today, so I did comms and full de briefing ready to go but then at the end of the morning we found out that the system was saying that it was in London although nobody had actual eyeballs on it.  When we had checked on Thursday it was in Miami and due to fly here on Friday so as you can imagine yesterday fast turned in to a pretty stressful day finding out that was not the case.  I spent the entire day going through every single contingency plan to enable me have the opportunity to still attempt the expedition.
The team here at ALE and also at Dynamic have been incredible and really helpful.  The guys at ALE were looking at flights, I was reassessing the expedition and changing my mindset because I now don't have the safety margins I had originally in terms of time. I'm going to have to get a wiggle on!
The good news is that Im still feeling confident having talked through the expedition with the ALE guys who think I'm pretty dialled.  The ALE team have been amazing, working together to resolve the problem and in the meantime I have been focusing on what I can control, taking time to go through all the expedition, mapping, expedition route, way points, crevasses and go though all the mental checklists so come the 17th (the next date for flights in to Union Glacier) I wont have to spend too much time at Union Glacier base camp before I can schedule a drop off to my start point at Hercules Inlet.
I just got a call mid way through this blog to say that somebody has eyeballs on my freight at last…and that it's in London!! Half of me is relieved that we've found it, the other is gutted!
I now have two options, I either pull the freight back through customs, take my pulk out and then get someone from my team to fly all my gear over to Punta direct asap and I use a pulk from here from ALE or the freight goes on the flight to Miami and then on to Punta as planned asap and I sit tight and wait. It all hinges on dialogue from Miami.
I am just relieved that at the moment it has been found.  We are working out the best strategy to get it to me asap.  The next flight by Iluyshin on to the ice is the 17th, which is Monday, and I simply cannot afford for my gear to get lost or be late. That's the last flight that I can take as I would not be comfortable starting this expedition any later for safety reasons.
I have to admit that I was freaking out a bit yesterday and pretty stressed.   After a year in the planning and re investing everything I have earned back in to this expedition, to be here now and having to contemplate cancelling it was seriously stressful.
On the plus side, I will be using the extra time wisely, one of the team at ALE has photographs and satellite mapping of the route so I will be able to do some visualisation and be in a stronger frame of mind.  This setback, although it's not ideal is not going to derail the my psychology or the expedition. I can still focus on what I can control and give myself the best chance of success.
I'd like to say a huge thank you to the guys at ALE, Dynamic, my family and team. And all the messages of support I've had.
One of my team at home has been joking about the fact that she wanted an expedition operations hut on location and at this rate she might well get one if I do need someone to fly all my gear out to me!  She might just get her cardboard hut after all! Ha!
Yesterday was also a double hit in the nuts and a laugh or cry moment – I was sitting at a desk with all my baggage tags ready for the flight but no luggage to put them on!  How sad do I look in this? Haha!
The dilemma is not over yet – still deciding what to do, fingers crossed I'll be on that flight Monday with all my gear. I will keep you guys up to speed!