Antarctica Blog - Day 34 - 20th January 2013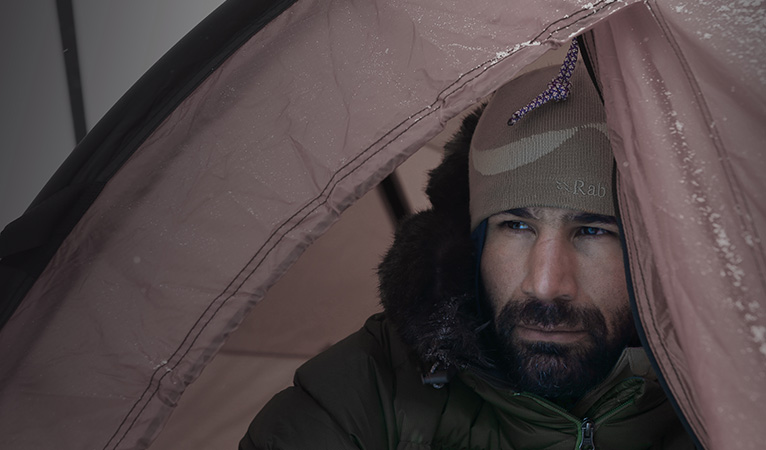 MORNING UPDATE
On Friday conditions were very very cold with a strong headwind.  I fell on the sastrugi and twisted my knee a little so it halted my progress and I had to pitch my tent and call it a day.
My knee is sore, it slowed me down a bit yesterday bit it's nothing too major, it's just another twist in the tale really, another hurdle.
Friday was the lowest day of the expedition, I was in my tent feeling really demoralised, really low, cold, lonely, the darkest day of the expedition so far.  All I could do is get some food in to me, get in to my sleeping bag, go to sleep and hope that the next day is better.
I skied for 4 hours and covered 10.72km/6 miles and finished the day at 2,540m/8,333ft.
Even though the 18th was my worst day km wise, skiing 10-14km during the 87th degree might be poor by my own standard but I am still making good progress.  I am not exaggerating when I say it's the worst conditions they have had in the last 6 years and possibly the worst ever, so it gives me a little bit of confidence.  The sastrugi is just horrific and on top of that the cold, high winds really add to it.  It's hard skiing in to the headwind.
I woke up yesterday with around 15k left to get in to the 88th degree and it was my goal to make it there.  Yesterday the hits kept coming despite me feeling positive.  It ended up being worse than the day before and I ended up skiing in a blizzard.  It was very cold, high strong winds, was blowing all sorts of spindrift, it was brutal.  It was like every stereotypical movie of every film of Antarctica.
The only good thing is that the weather was so sh*t that I didn't have a lot of time to think about my knee.
I skied for 7 hours and covered just under 15k.  I just snuck in to the 88th degree…a moral victory.  I pitched the tent tired, dishevelled but feeling like I had sealed a small victory in this battle.
I am at 2,617m/8,585ft.
Last night I had to make a tough decision.  My initial target was to complete the expedition between 35-40 days.  The honest truth is that I was aiming for more 35 than 40 and with the delay in starting the expedition I made a decision to go faster and lighter hence the distances I was covering during the early part of the expedition.  If conditions had been a little different I am confident I could have done it in or around 35 days but the conditions have dictated a different end to the story.
With food running low I made the decision to get a food drop, which I should get tomorrow or Tuesday.  I have mixed feelings about this.  I have learnt from some of the best out there, am very humble and respectful of the environment I am in, so there is sincerely no ego involved in this decision.  Obviously my target was 35 miles unsupported and unassisted but the reality is I have to get there safely and get home to my friends and family.
I'm still going to be very proud of the expedition, I am still going to finish in a good time and am still very proud to be the first welsh person to ski solo to the South Pole and I mustn't lose sight that this expedition is an R&D and training expedition and from that point of view it's been a huge success.
I feel proud and confident that I have made the right decision, as safety is paramount.
My estimated arrival keeps getting bumped back a little because of the conditions, I have another 2/3 tough days ahead and then conditions should become a bit more favourable and hopefully then I can cover similar distances to the early part of the expedition.  It's hard to put a date on it but the last flight back to Union Glacier is the 28th January so I have to get to the Pole by then to make the flight off the Pole!
Thank you everyone as always for all your amazing support.
#successisntalwaysblackandwhite