Antarctica Blog - Day 30 - 16th January 2013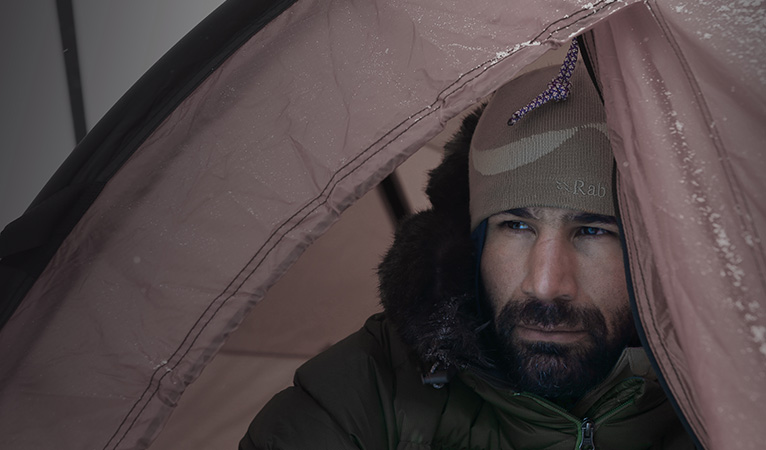 Yesterday was another tough day, really slow progress.  I was wrestling and fighting for every metre.  The sastrugi conditions are as horrific as early reports have suggested.  It's really demorolising, especially when I have been making some great progress for most of the expedition.
I am always climbing until I get to the plateau so I have another 40-60km of altitude climbing.  I have been speaking with Steve Jones from ALE, after all the reports of massive sastrugi this season he has flown over the area and looked at it in detail, this year the sastrugi is abnormally big and heavy and it goes pretty much to 88.30 degrees so I had the news broken to me last night after probably my toughest day that I have another 100km of this ahead of me.
Knowing Steve well meant that he did make me smile, he's a good man to break tough news!
I skied for 9 hours yesterday and covered 19.89km/12 miles.  Altitude wise I am at 2,370m/7,775ft.
On top of the sastrugi under foot, yesterday and it seems like every day I am battling a cold head/side wind, which makes everything difficult.  Staying warm is challenging, it's especially tough during breaks and having a pee, then there's spindrift rattling past me on the floor.
Navigating is also challenging, it's difficult to hold a bearing because you are constantly looking at the terrain in front of you when you are climbing sastrugi, I am having to micro navigate in short legs which again makes progress slow.
All I can do is just inch my way through them and hope that my progress stays within my food supply.  After making such good progress and feeling so confident, I'd be lying if I said this wasn't a blow.
I don't want to seem all doom and gloom, I still feel very privileged and grateful to have the opportunity to undertake such a significant expedition on a continent which is very dear to me, it's just bloody tough.
On a lighter note I had an outsider rocket in to my top 3 meals.  Before last night my top 3 meals were 1/Chicken Dansak 2/Minced Lamb and 3/Beef and Ale stew but last night I had Chicken vegetables with rice, which was amazing.  Sounds simple and it is, but the quality of the Fuizion ingredients, good quality chicken breast and good quality vegetables was a simple but warming meal last night.  Can you have 7 joint winners in a top 3 competition?!
Deserts are easier as I only chose a variety of 3 to bring but I love them all. 1/Rice Pudding with cinnamon and fruit is my favourite 2/Chocolate & Orange Rice Pudding – both are rich in calories and 3: Luxurious fresh fruit salad.  It still blows my mind that I can be eating fresh fruit in a place like this.
I am just drinking my coffee and eating my kedgeree breakfast before I face packing my gear away in the wind.  My tent is rattling, getting going in the mornings is getting increasingly hard.
Have a top day guys and thank you so much for all your messages of support.
Hashtags for today are #sastrugisuck  #everystepcloser #dontletthebast*rdsgetyoudown
Expedition total km/miles skied to date: 855.01km/531miles.  
Expedition hours spent skiing to date: 247.95.