Antarctica Blog - Day 7 - Christmas Eve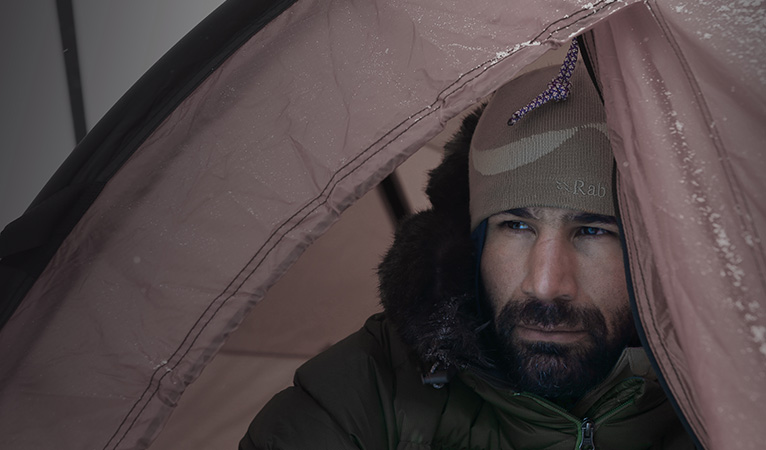 It's been a real good day today guys, I skied for 9 hours and covered 32.09km/19 miles. Conditions were great, going was really good and I had a good morning, which set me off on the right foot.  I have had 6 days easing myself in and I knew at some point I was going to have to finish easing myself in and actually get on with it so I took advantage of the conditions and got a steady 9 hours in, I feel tired but in real good spirits.
Had Chicken Jalfrezi for dinner and I am sat having a cup of tea as we speak.
The challenging thing is the pace and the size of my pulk.  I am making good progress, everything is going according to my expedition plan but the weight of my pulk, the pace and climbing is just the wrong side of comfortable at the moment and I am really looking forward to the pulk getting lighter for the final part on the plateau but that is not for a long time yet!
In order to cover the ground it's important to try and get a good rhythm skiing.  Because of the weight it's a rhythm that I can't maintain for anymore than 2 hours so I am doing stints of 2 hours on at the moment and 15 mins off.  That works out about 10 hours truckin'.
I am really grateful for Roger Mear for his advice leading in to this expedition and off the back of his advice I am really grateful for my Dad being an engineer who has adapted my MSR stove….Except the downside to all this is that it is now so efficient that I am burning considerably less fuel than I thought I would!  So I am not getting rid of as much fuel as I would currently like which is breaking my heart a little but on the plus side my stove is awesome and saving a lot of time.  After all that deliberation though about whether to take whisky or not I opted for more fuel rather than whisky!
Talking of whisky, I hope you all enjoy a well-earned drink and rest tomorrow or today as you are probably reading this and have an awesome Christmas day.  Thank you so much for all your messages of support, I can't wait to open my cards tomorrow morning and I will speak to you all tomorrow from another Christmas day in Antarctica!