Antarctica Blog - Day 28 - 14th January 2013 - PM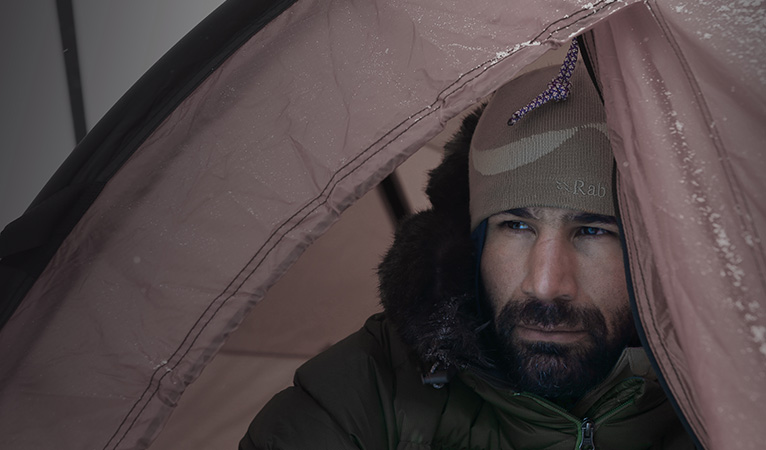 EVENING UPDATE
Hi guys.  To put it bluntly I had a nightmare day today, it's been a rubbish day.  Yesterday was disappointing so this morning I was all revved up ready to go.   I went out early, it was cold but conditions were good so the first 4 hours I made good progress and my legs didn't feel too bad.
Then I hit sastrugi, which was so big, I was skiing down them.  I had a fall, which is common but today it just rocked me, everything just wobbled.  Then the wind picked up and it was so cold.  I was constantly fighting my hands and my toes and was constantly fighting to gain inches.
I battled on for an hour but I thought the safest thing to do was to pitch the tent and I have been sat here for 3 hours.  I just wanted to get beamed out of here, being on my own in these conditions is just horrible.
Physically I felt really good but I just got so cold.  Altitude wise, I'm at 2,270m/7,447ft.  It is possible that altitude is why I'm feeling cold as my body adjusts but it's the wind - it's biting cold.  I skied uphill for 5 hours and the wind is just ripping down the slope in to you and it's bitterly cold.
I skied for 5 hours and covered 17.2km/10 miles/9.29 nautical miles.
I have chicken dhansak for dinner followed by rice pudding with fruit, plus Oreo for moral with my hot chocolate.
I burnt my hat today as well, that is my only comedy value of this blog, 28 days in and it's the first thing I have burned which is good going with my track record, don't worry I have a spare!
Today's hashtag:  #beammeupscotty
Expedition total km/miles skied to date: 835.12km/518miles.  
Expedition hours spent skiing to date: 238.95.