Antarctica Blog - Day 10 - 27th December 2012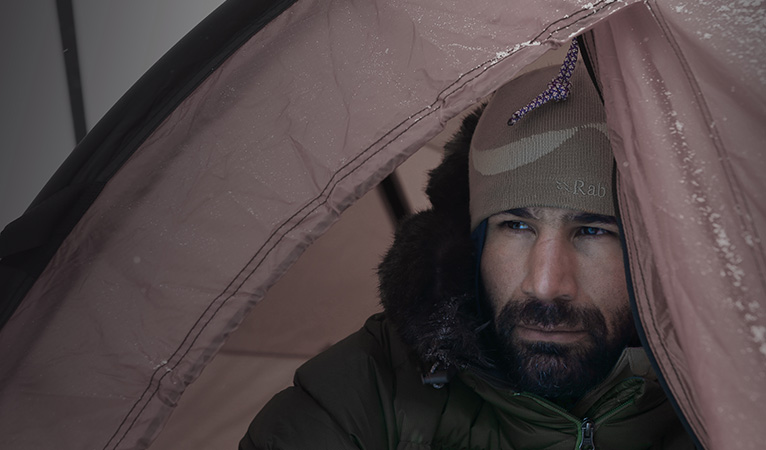 Hi Guys.  Yesterday I had great conditions, under foot and visibility wise it was just a really good day, I woke up feeling positive and happy and the day went well.  It was a memorable day too as I crossed the 82 degree line of latitude which felt really good.  I skied 9 hours and covered 34.43km/21 miles, my longest ski yet.
This morning I woke up and it was really windy and I started the day off with a coffee spill in the tent, I was really annoyed with myself for this, a bit of a schoolboy error and that started the day off being tough.  Today was tough going, I felt like I had to fight for every metre.  I had a moderate but unrelenting headwind all day and the sastrugi was tough going again, they seem bigger today and my bearing was crossing then diagonally so it was really challenging.  I had quite a few moments swearing at my pulk calling it all sorts of things.
I had great visibility, ambient temperature was probably about -15c but the wind made it feel much colder.  I had to be careful today as any exposed flesh got real cold, real quick.  I feel really pleased with myself, I feel like I really achieved today, I skied for 9 hours and covered 32km/19 miles/17.26 nautical miles even though it was my hardest day so far.
Mentally and physically I am absolutely shattered tonight but I feel good for having got through it.
It felt the coldest I have felt so far because of the headwind, so far temperature wise it's been really good, around -15c ambient temperature most days.
Gear wise everything is great.  My gloves systems are awesome, I used my Rab exped down jacket today with my new adapted waterproof inside lining and it worked really well.
Food update; Alison at Fuizion has been awesome getting my food together for this expedition and I am loving my food so far.  When I first met her I said I didn't mind spicy food, in fact I said I liked it.  I think she's taken it to the next level as after having had 3 curries in a row for dinner I pulled out a bag tonight and it was chilli con carne with some beasty red chillies!! ha! My mouth is on fire!
I'm also thinking of taking up Origami when I return.  I have found new ways to make toilet paper last.  I can fold the sh*t out of one piece of toilet paper.  My folding skills are next level!
Altitude wise, I'm at 880m/2,887ft.  Had a bit of a climb today, which also made it tough going.
Sastrugi ranges from a few centimetres to around a metre high.  It's exhausting work pulling my pulk in and out and over it.  Before I left Christian Eide (who recorded the fastest solo, unassisted and unsupported journey to the South Pole in 2011) sent me a good luck message saying "hug the sastrugi!" I was thinking today that I was about as far from hugging them as I could be, I hated them!
Pretty wacked, all cozy in my bag and off to sleep.  Night guys!
Expedition total km/miles travelled to date: 279.52km/173 miles.
160.32km/99 miles covered over the last 5 days.