Antarctica Blog - Day 12 - 29th December 2012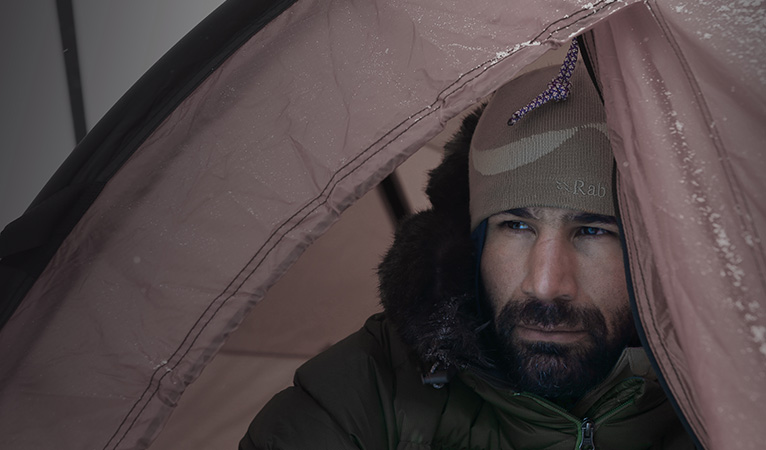 Hi Guys.  Thought I would fill you in a bit more about yesterday first before I start on today.  Yesterday morning started off badly.  It was really windy in the night and it was so windy that I didn't hear my alarm on my watch because of the noise of the wind, so I overslept, which started the day on the back foot.  It was really windy so packing the tent away was really challenging and I was battling a strong headwind all day.  Conditions under foot were good, visibility was good, but it was so demoralising as I just wasn't going anywhere.  The wind chill was quite high yesterday and it felt really cold.  I was getting more and more tired and it was like banging my head against a brick wall so in the end I had a shorter day and only skied for 8 and a half hours and did 27.4km/17 miles.
I was really down and I got in much later in to my tent because of the late start and I literally sat down in the tent just as I was about to make my sked call at 9pm.  I was low, tired, everything was hurting me, it was my first big proper wobble.
But this morning I woke up determined to have a good day today and put yesterday behind me and try and make up some of the kilometres that I lost yesterday.
This morning I was up bright and early and did an interview for the Wales on Sunday on the phone and was then on the road at 9am, the first time I have set off on time.  Conditions were good today.  There was a mild headwind all day but visibility was good and conditions under foot were good.
I was really determined today.  It was also an educational day as I put my ipod on and listened to a few audio books, which was cool!  I covered 33.4km/20 miles (my 2nd longest ski so far) and skied for 9 hours.
It was windy setting up the tent tonight and although I am tired I feel really satisfied that I have put in a good day off the back of a bad day.  We all have bad days, and they are expected on expeditions, but having them on the bounce is worrying, so I feel quite content tonight and happy.  I am sat drinking my horlicks and eating minced lamb and vegetables.
Pulk update: I think about how heavy the pulk is pretty much every single minute of the day!  It is what it is though, I can't change it but every break I stop and have some soup and a flapjack mentally I think that's a few less grams I have to pull.
Every single morning it breaks my heart putting my poo bag in the pulk! I swear some of them feel heavier than the food I have eaten! to be honest though I've stopped worrying about poo weight now, there's no point stressing about it.
I am at 1,073m now and although I don't feel the altitude at the moment I know physiologically that I am working a little harder out here but psychologically I know as I continue further on, the pulk will get lighter.
I was on the sastrugi today and I got pulled back, maybe the pulk is getting lighter and my body is getting more tired or maybe it's actually me that's getting physically lighter but I fell over today.  I am just glad nobody was watching, that is one benefit of being all alone out here!  I am fine though and all is good.
My water is boiling so gotta dash guys, speak tomorrow!