Antarctica Blog - Day 37 - 23rd January 2013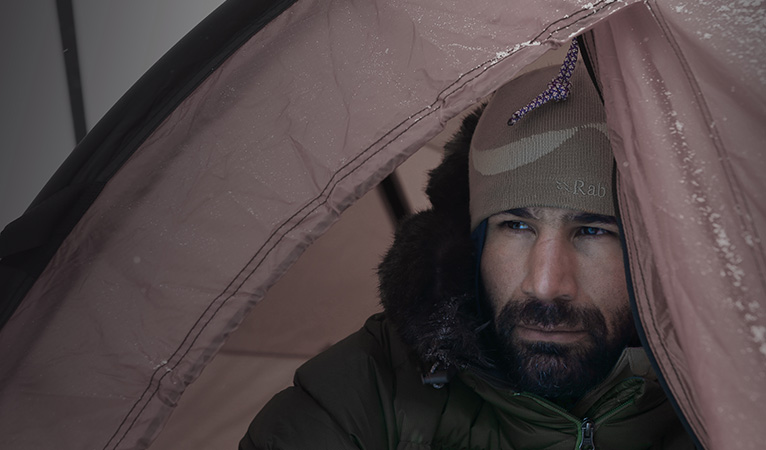 Hi guys.  My food fest was awesome last night.  I had coke, pizza, my Fuizion deserts, crisps, treats, it was great.  I spent quite a while sorting my food bags out for the rest of the expedition and tonight I have eaten the last of my awesome Fuizion meals, have had Beef Bourguignon for dinner.
It made such a difference to my morale knowing I was able to continue.  I went to sleep last night a grateful and happy man and tried to stay positive about good conditions for today.
I woke up nice and early today and set off early.  I was really happy and lucky because conditions were almost perfect today.  The sastrugi was still pretty dense and by all accounts will continue to be for about another 20-30km but I could see the horizon and visibility was good.
I skied for 10 hrs, 15 mins and covered 30.9.km/19 miles and I am at an altitude of 2,708m/8,884ft.
Today was a tough day as I was constantly having to be on it, the pace I am going is testing the limit that I can operate at but it was great to get some momentum back in this expedition and get the show back on the road.  I was committed to making the most of the conditions.
Physically I have certainly improved from the 87th degree twilight zone - the rest has done me the world of good but physically I am still operating at a depleted state.  I am still bolloc*sed!  It's just a case now of grinding every metre out and hoping that it all adds up to getting there in time for the plane.
I've got bones sticking out of me I didn't even know existed.  I have lost so much weight that even my boots are baggy, I've even lost weight off my feet.
On a positive note it's been a tough week and a dark period of the expedition so to have come through the other side is an awesome feeling.  As difficult as today was I am in my sleeping bag now drinking hot chocolate feeling really satisfied after a good days work and am grateful that I am out the other side and out the other end of it.
As it's all been a bit doom and gloom the last few days, here's some lighter news: I just love my Therm-a-Rest NeoAir All Season mat so much!  It's warm and super light.  I don't pack my sleeping system away, I don't have to pack my sleeping bag or deflate and pack my mat away and it's just dawned on me tonight that I haven't had to reinflate my mat once in 37 days.  It has performed brilliantly, as have my Z Lite foam mats, which aren't for everyone with the dimples but the dimples have minimised spillages.  My mats have been awesome!
Speak tomorrow guys!
#backinthegame
Expedition total km/miles skied to date: 970.31km/602 miles.