Antarctica Blog - Day 8 - Christmas Day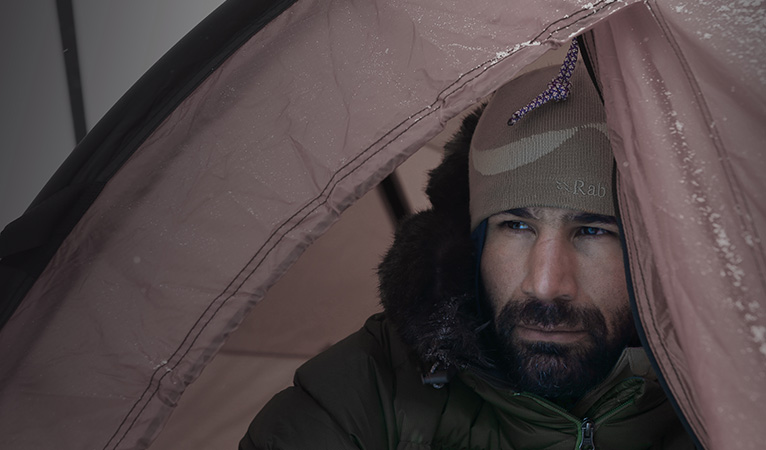 Another big day today guys.  I skied for 9 hours and covered 32.5km/17.5 nautical miles/20 miles.  I am going to aim to hit that every day now as my target.  I'm tired but now I have got in to the groove and my day systems are pretty tight.  My morale is high but my body is already showing signs of creaking.  Today every part of me took it in turn to hurt, they all had their 15 minutes of fame today!  You do spend a lot of time inside yourself with a lot of time to think.  Physically the only thing you have to go on is how your body feels, it's a very rare thing to have absolutely no distractions so you get a real chance to listen to your body.
Conditions were really good today, but once again man hauling the pulk through sastrugi was tough.  It's hard to tell, as I have no reference/able to compare as this is my first full journey from the coastline but I think the sastrugi I was hitting were pretty big patches of sastrugi.  For me tackling the sastrugi was closer to man hauling my pulk on the North Pole than my previous experience in Antarctica and it was tough going.  I just want to grease the groove now though and keep it up.  My mindset is when the going is good I just have to ski as much as I can and go for it.
It's been very different to my last Christmas in Antarctica.  Those that know the Mum Christmas card story from last time will laugh.  It's comic genius…2 years ago my mum wrote hardly anything in my Christmas card, not only did I have a heart felt message this time, which was really nice, she packed a present in it! so I have carried a present all this way as well!  If I knew that I wouldn't have carried it! It's insane! Ha! The crazy thing is she saw me weighing everything and cutting everything down, I found it really funny but it was lovely.  I do feel close to the people that I care about today because I have had some pretty awesome cards with some pretty awesome words in them.  It's made a massive difference.
I opened the cards tonight after pitching my tent.  My Christmas dinner was chicken tikka masala, chocolate and orange rice pudding followed by a special fruit salad.  It just so happens that I have picked 3 food bags out randomly and had curry 3 nights in a row!
I just want to say Happy Christmas guys and a massive thank you to everyone for all your awesome messages of support.  They are read back to me by the team back home every day.
Like I say my day systems are pretty tight now.  I have been smashing my tent up in around 20-25 minutes.  That includes pitching the tent, all the guides up, burying my snow flaps, getting clean snow to melt water, tying my pulk away, pegging my skis so they get sun all night and putting my solar charger up.
The thing I could improve on (and anyone who knows me will vouch for this!) is that my systems could be a bit tighter in the mornings! I don't think I have left on time once yet, today was my closest with me starting 9 minutes after my target time, I will take that as a moral victory!