Antarctica Blog - Day 31 - 17th January 2013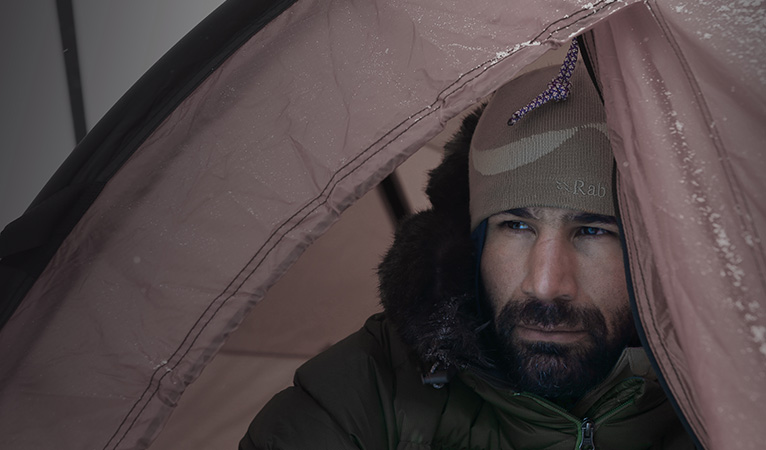 After posting my blog yesterday the wind dropped which was a real relief so packing the tent was comfortable which was nice as it's getting harder and harder to get going in the mornings.  Conditions were glorious, total bluebird, winds were light but I am still fighting for every metre.It's just really demoralising because of the sastrugi.  It's just so constant, sometimes they are big and I have to ski up and down them, sometimes I ski around them.  My course is almost perpendicular to them now, even the little ones are challenging, and constantly pulling my pulk through them is savage.  I can't remember the last time I had any glide in my skis.  However, one of my new year's resolutions is to be grateful for the little things, and I was grateful for awesome conditions so I skied for 9½ hours and covered 23.8km/14 miles.
By my own standards this was a good day and last night I should have got in the tent really proud and satisfied but my morale is generally low.  I get in to the tent and all I can see is another 100km of sh*t.  I know this is not the way I should be thinking.  I have nobody to bounce off which is really tough, on a normal expedition someone will pick you up, on your own it's easy for some things to spiral...but getting in to my bag cheered me up.  I had spag bol for dinner and getting in my bag last night eating this was a real treat, my legs needed it too, they are pretty tired.
I have had to look at my food rations.  I was on course to be on double meals but now after the last few days making less progress than I would have liked I have taken the decision to ration food.  So I got all my food bags in last night and made up 2 extra days worth of food.  I opened up packets of food taking spoonfuls to make new meals, luckily I had enough similar meals to be able to do this and I chopped flapjacks up to make an extra couple of bars.
When I finish a meal I normally use the empty containers as pee pots, so I have had to use bags that I have peed in.  Luckily I am pretty hydrated so it's not too offensive!
Including today, this gives me 8 more days to reach the Pole, which at this rate is still cutting it fine but it is what it is.
I am at 2,450m/8,038ft.  From my understanding, I am hoping today is one of the last days of big climbing which is another milestone.  Yesterday was also another milestone; although I am still in crevasse territory I am around the west safety marker for the crevasses.  Although there are some around me and ahead of me I am past the closest ones to my route.
This morning it did feel like somebody had kicked me in the balls when I looked outside the tent and it is a complete whiteout.  It'll be me in my white box again today but the way I am feeling, a white padded room is probably the safest thing for me right now!
Once again guys, thanks for the support and for all your messages on Twitter and Facebook, I really appreciate it.
#backinmywhitebox
Expedition total km/miles skied to date: 878.81km/546 miles.  
Expedition hours spent skiing to date: 257.45.