Antarctica Blog - Day 32 - 18th January 2013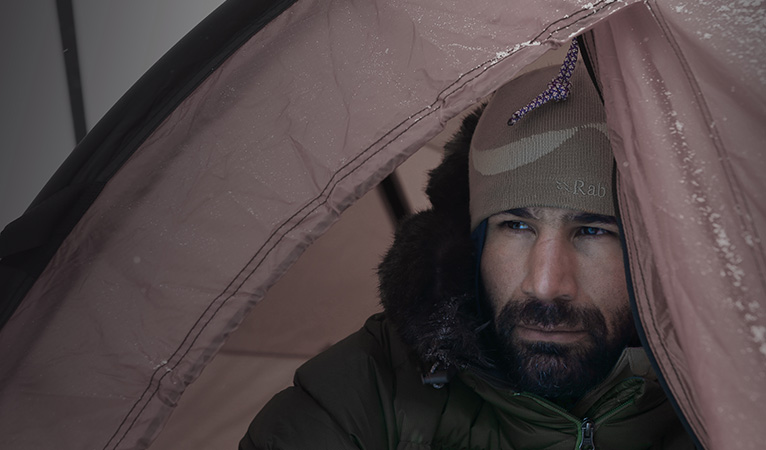 Yesterday was another ironic day, a cruel twist from the mistress that is Antarctica but what started a really poor day turned out to be quite a positive day and my morale is much higher this morning I am feeling a lot more positive.
Yesterday started out with poor conditions, by the time I had packed away it was a complete whiteout, making the start of my day impossible to navigate, impossible to see the terrain.  I battled through it for an hour and I wasn't making any progress, I felt like I wanted to cry so after an hour of skiing I pitched my tent, got in to it, feeling really sad and went to sleep as it was the only way to escape the situation.
I set my alarm for every hour so I could see if conditions had improved, by the time it had improved it was about 2pm.  It took every singe ounce of willpower I had not to eat any of my day food rations (remember last time I had that gorge out!) I needed to save all my food in case I got going and then for the first time at 2pm I could see a horizon.
It took energy, willpower and mental strength to get going again.  By the time I got going and had packed up it was about 3pm and by then it was completely clear.  For the rest of the day the weather and conditions were great and I had an absolutely glorious day.
After about an hour of skiing the sastrugi eased a little bit and it was really good, the best conditions I have had for a few days and the first time in quite a few days I was able to ski in a straight line.
I skied on until later making up for the lost time; I missed my sked call and skied to 10pm.  In total yesterday (1 and 6 hours) I skied for 7 hours and covered 20.43km/12 miles/11.03 nautical miles.
Although my mileage is still lower than previously and it wasn't a great distance haul yesterday I just felt really good about how it was achieved and what it took to get there.  Although I was shattered last night I woke up feeling far more positive and happy today.
Also when I pitched the tent yesterday I decided to redistribute the weight in my pulk and reorganise.  Even if it is psychological, it made a little difference yesterday as well.
I know I am sounding really fickle but last night I had Beef Bourguignon for dinner, real chunks of beef, it could be my new number 1, it was amazing.
On the breakfast front the clear winner is Granola and nuts, which I eat most of dry before I even boil my water, then there is porridge and fruit, then muesli, then Kedgeree, but they are all winners in my eyes!
It's a bit windy today but conditions look pretty good.  My target for today is to get as close to the 88th degree as possible, which is still about 27/28km away.  I am still climbing and am at around 2,500m/8,202ft.
I am still using my new Rab Strata jacket, which is proving to be awesome.  I was working quite hard yesterday, it has insulation in specific places, the zones where it is designed to not be insulated and vent had some frost on the outside of those particular patches proving it's working.  I know you guys have some snow back home and weirdly it was snowing here yesterday which is quite unusual.
Thanks for all your messages, each and everyone gives me the kick up the ar*e that I need at the right time.  I don't want to single any messages out as each and every one is awesome, but I had a message from Harriet who owns the New York Deli in Cardiff and it was ironic because I had a dream about a meatball grinder and I felt like I was cheating on my own family!  I felt like I was cheating on the Richie Parks Special!
Also my mate Junker reminded me that I have to pull my finger out otherwise I'll miss the start of the 6 nations and I want to get back and see the boys take on Ireland.
Today's hashtag: #believe
Expedition total km/miles skied to date: 899.24km/558 miles.  
Expedition hours spent skiing to date: 264.45.
Note: The Richie Parks Special is a sandwich named after Richard Parks.  The sandwich is the official charity sandwich of Cardiff's famous New York Deli and consists of hot Salt Beef, melted Swiss cheese, sweet Gherkin and French Mustard on toasted Rye bread.
Note: The distribution of precipitation over Antarctica is very marked, with several metres of snow falling each year near the coast but the interior only getting an annual snowfall of a few centimetres, thus officially making much of the continent a desert.